Here we provide useful Internet Tips and Tricks and also included SEO, Blogging, Adsense, Make Money Online articles to all internet users,
In future we provide some interesting articles or a unique concept to visitors, So keep visiting.
Who Is Sajal Manjhi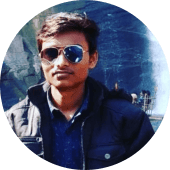 Sajal Manjhi, is an Indian Blogger and Founder/Author of TechotN. He is from Ranchi, India. He started Techotn on 23 November 2018 to share his knowledge to all internet users. He is a Biology student but his interests and passion for Blogging.
So here you can learn about some interesting Tips & Tricks, Blogging Tips, Make Money, and Tech Articles.
Follow Sajal Manjhi :-
If you have any suggestion or queries please mail us:-
• Contact:- [email protected]