How to enable dark mode on the Google Authenticator app, In this post I shared information about turning the dark theme option in the Authenticator app.
In this online world, you never know when you will compromise your security to a third party person so security is no 1 priority.
If you shop from a non-recognized website then your personal data will be compromised. This type of activities losses people's personal data so don't visit this type of site,
and also don't install the unknown app from other sources or even Google Play Store.
So that reason you can use the Google Authenticator app that gives you protect all your accounts like Gmail, Facebook, and other services that use
2 steps verification for your account. It helps to make your account 2 times secure so this is a very good app for your security.
How To Enable Dark Mode On Google Authenticator App
In the previous post, I told about how to enable dark mode on various apps like – Google Play Store, Google Photos, Calendar, Massages app,
Google Chrome, Google keep app so please visit all these posts to know how to use dark mode in all these apps.
Dark mode has a lot of benefits its boosts your phone's battery performance and also reduces eye strain. All other top-grossing app gets dark mode and Google will enable this feature in their various apps
Read this post completely to get informed about how to use this feature in the authenticator applications.
Follow These Quick Step To getting Dark Mode On Google Authenticator App
You need to follow these simple and quick step guides to use a dark background theme on your favorite authenticator app, so follow these steps –
1. Update Your Authenticator App From the Play Store
If you haven't the latest Google authenticator app then go to the google play store and then update your app
2. Open Your App And Click On Right Sidebar
When you updated your app, and then open your app then you can see a three-dot icon in the right sidebar, click on the three-dot icon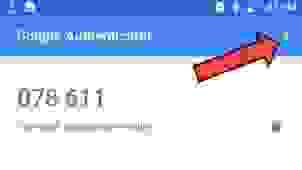 3. Select " View in dark mode" Option
When you click on three dots you can clearly see the dark mode option below, so finally click the " view in dark mode" option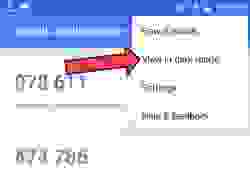 Finally, you got the dark mode feature on your authenticator app, so enjoy your dark theme.
Conclusion
So, the Dark Mode feature is very useful, it's a lot of benefits. Google Authenticator is a very good app for authentication for all your accounts, I recommend you use this app to secure your account from getting stealing your personal data. This app helps you to secure accounts.