The 8 Best Smartwatch for Google Pixel 7, 7 Pro, 6, 6 Pro, 6A, 5, 5A, 4, 4A, 3, 3A XL, 2, 2XL – Google Pixel is one of the most refined Android smartphones in the market, You can see the excellence of hardware to software and especially in the camera segment.
If you own a Pixel phone then you know that the top-notch features and a smartwatch can add more power to the Pixel phone.
We know that smartwatches are really important in our lives, it helps a lot in our everyday life, adding an alarm, reminder, tracking calories burned, GPS, heart rate monitoring, receiving messages directly to your smartwatch without touching the smartphone,
You can take calls with your smartwatch instantly and easily manage your smartphone's main work from your wrist, this is so cool and gives some extra power to the smartphone also great for your health.
Read: Best Waterproof Smartwatch for Android
The wear OS industry is booming right now because this is a really good tool for our daily life so, in this post, I am sharing the best smartwatches that you can use with your Pixel phone or any other Android smartphone,
Read: The Best Smartwatch for Athletes
I choose the perfect smartwatch for your Pixel phone, I choose the top 6 smartwatches that you can choose right now.
The Best Smartwatch for Google Pixel 7, 7 Pro, 6, 6 Pro, 5, 4, 4A, 3, 3A XL, 2, 2XL
There are many options available in the market but I choose the perfect product that really benefits you from the budget to the killer features,
These are the 6 Best smartwatches for your Google Pixel handsets –
1. Google Pixel Watch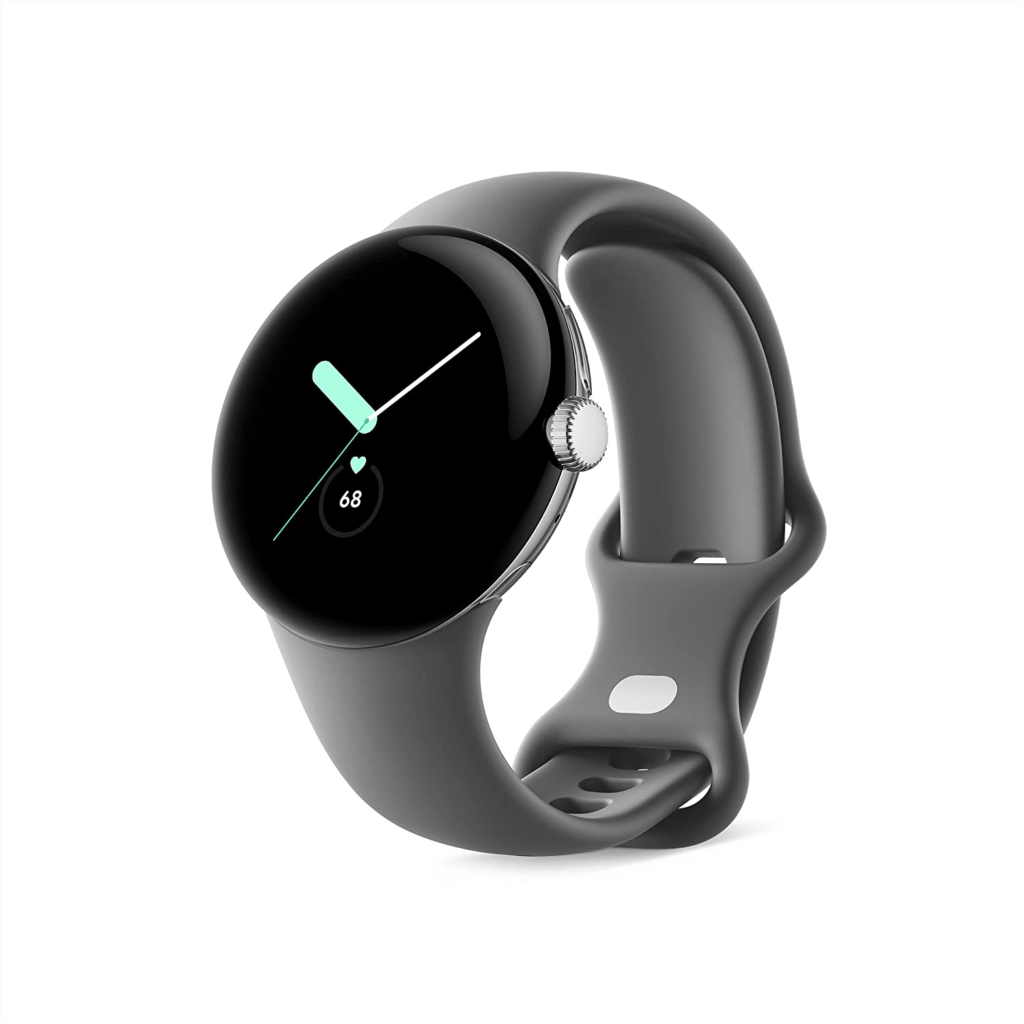 This is the brand new smartwatch from Google (Fitbit inbuilt), this is the best android smartwatch you can get with the most accurate heart rate sensor and is very lightweight and compact. The smartwatch comes with Google's own watch OS, and many people like a round-shaped smartwatch with nice-looking bezels. The watch is very comfortable and easy to fit, and the price tag is also good if you compared it to the Apple Watch ultra or the Galaxy Watch 5 Pro.
2. Samsung Galaxy Watch 5 Pro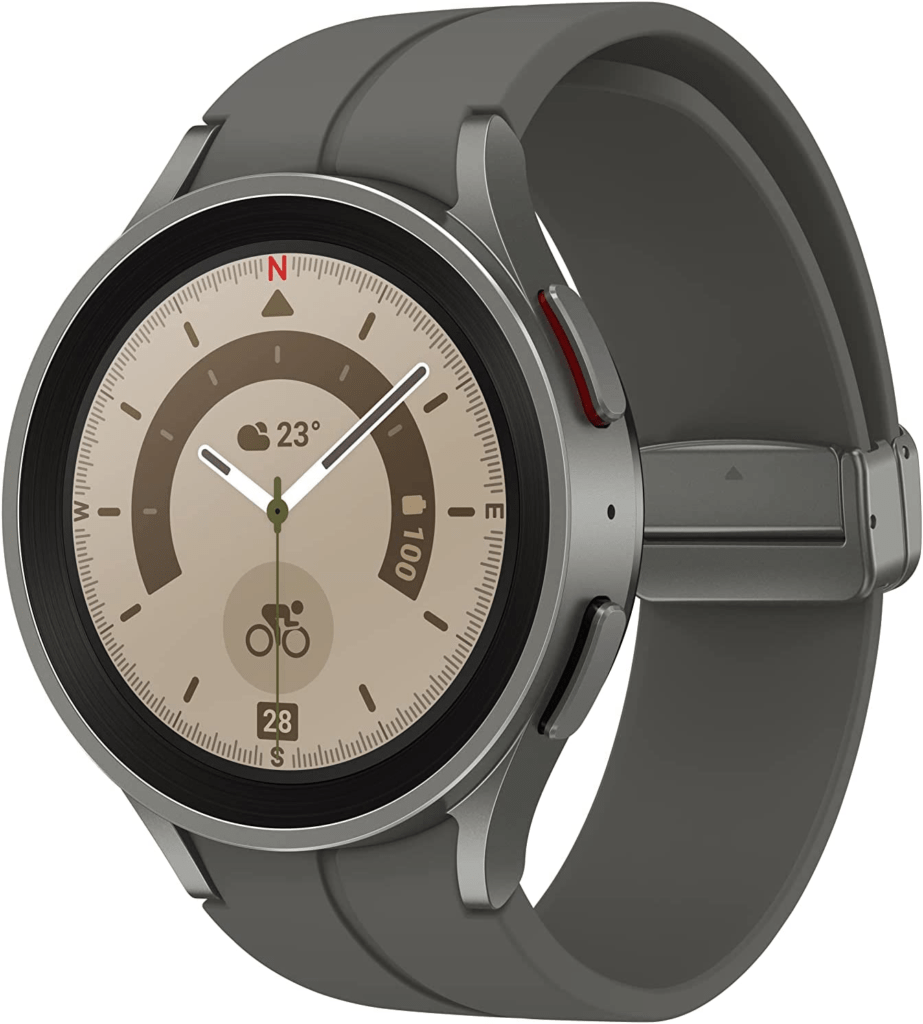 The Samsung Galaxy watch 5 Pro is the new smartwatch from Samsung, it is the best android smartwatch with better-built quality and overall software experience. The build quality is impressive due to its sapphire crystal and titanium frame that you can use for rugged uses. The bad thing about this watch is the bezels are not very impressive as of the 2022 smartwatch but the features and overall experience are really good.
3. Fitbit Sense
This is the brand new Fitbit Sense an all-rounder smartwatch, The design is impressive and very light, This smartwatch support voice assistant like – Alexa, so you can directly ask and set a timer, or just add some reminders, you can text someone without touching the smartwatch, Battery is very optimized and suitable for your Pixel handsets.
4. Samsung Galaxy Watch 4
This is the most popular Samsung Galaxy watch 4, The design is like a premium watch but packed with all important features like – Fitness tracking, receiving and sending message calls through the smartwatch, the body of this smartwatch is very strong with water resistance supports, better battery performance with wireless power charge ability supports NFC payments, compatible with both iOS and Android.
5. Samsung Galaxy Watch Active 2
This Galaxy Watch Active 2, The features and the design of this smartwatch are almost the same as the Galaxy Watch 3, The benefit of this smartwatch is is a little cheaper than the Galaxy Watch 3 and packs with same features like fitness tracking, texting, make and receive calls and other features with a long-lasting battery backup on a single recharge.
6. Fossil Gen 5 
Fossil is one of the most popular watches manufactures in the world and launches nice smartwatches this is Fossil's 5th gen smartwatch. The body is a stainless design round shape display that comes with wear OS by Google, for tracking fitness status, making phone calls, receiving text, and Heart rate monitor with contactless payment supports, battery backup is great with fast charging option.
7. Moto 360 3rd Gen
This is the all-new Moto 360 3rd gen, Comes with Google-powered wear OS, with a premium stainless steel design and you will get the lather bands to feel more comfortable, The watch is more durable with a scratch resistance body, You can track steps, workout, heart rate, with the 60 min fast charging support, It feels like a normal watch but a very comfortable and durable smartwatch.
8. Emporio Armani Smartwatch 3
This is the luxury smartwatch from Armani, This Gold edition comes with Google wear OS, and supports Android and iOS, You can control your watch with Google assistance, adding a reminder, tracking fitness, taking notes, calls, messages, and premium design with long battery life and overall a good smartwatch with nice looking and all other features.
Conclusion
If you are searching for the Best Smartwatch for the Google Pixel phone then you can choose above the top 8 smartwatches, Packed with all-important features and excellent design, I hope you liked this post, subscribe to our newsletters to get the latest post notification in your inbox.