AOC U2790VQ REVIEW – We know that AOC is one of the finest manufacturing brands; for gaming and work, the AOC monitor is perfect. In this post, I am sharing the details of the AOC U2790VQ, a budget 4K monitor with excellent picture quality and working capabilities.
If you are looking for a 4K monitor with excellent color outputs, then AOC U2790VQ is a perfect choice; the monitor has better colors and better resolution, so you can use this monitor for content creation and video editing. Undoubtedly, the monitor is doing a great job producing colors with a massive solution.
The price tag is another great pro of this monitor; if you are considering purchasing this monitor, you should know the other side of this monitor, and this post is all about this.
I will share all details of this monitor, like the build quality, display quality, performance, and connectivity, so let's get started.
AOC U2790VQ Review
This is the AOC U2790VQ monitor that offers a 27 inches flat 4K display with a 60Hz refresh rate and tilt-only adjustable stand. The First impression of this monitor is excellent. The slim body and flat 27 inches borderless display look very lovely. The bad thing about the monitor is not to offer a fully adjustable stand. Also, there is no USB Type C port for better connectivity with Mac devices.
The build quality is decent with the plastic body with a bezel-less design; this is good for video editing and graphics designing work. The rich color and excellent resolution make the content look sharper and more vibrant. HDR is missing on this monitor, so this is acceptable for a budget 4K monitor, but HDR is more fun to enjoy the in-depth details within a 4K display.
Build and Design
The monitor builds with a decent plastic body with a nice texture on the back. The body looks great with the lightweight look, It has a tiny stand that perfectly fits any desk size, so you don't have to worry about space consumption on the desk. Still, the frame is not fully adjustable, and you might face some issues while changing the monitor's viewing angle to a comfortable position.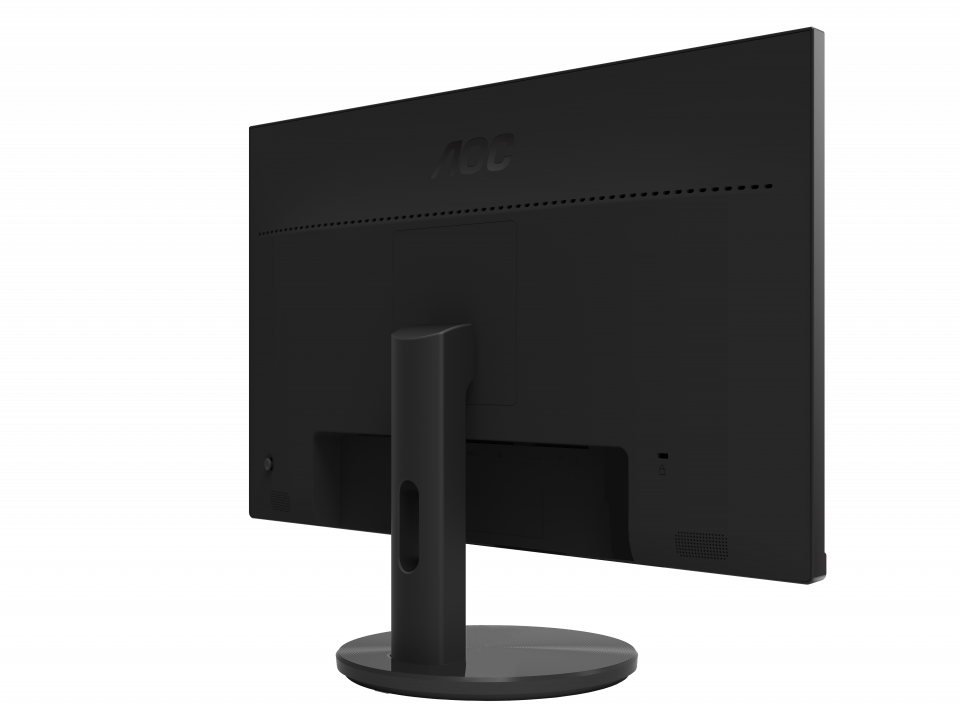 If you are a working person, the adjustable stand matters because changing the viewing angle helps you flexibly in your sitting position. It has only one flexible option. You can tilt the display.
The body of this monitor is lightweight and portable, so you can quickly move the monitor to any corner of your setup without feeling heavier.
This monitor weighs 11.35 pounds, and the dimensions are 24.21 x 1.71 x 14.33 inches.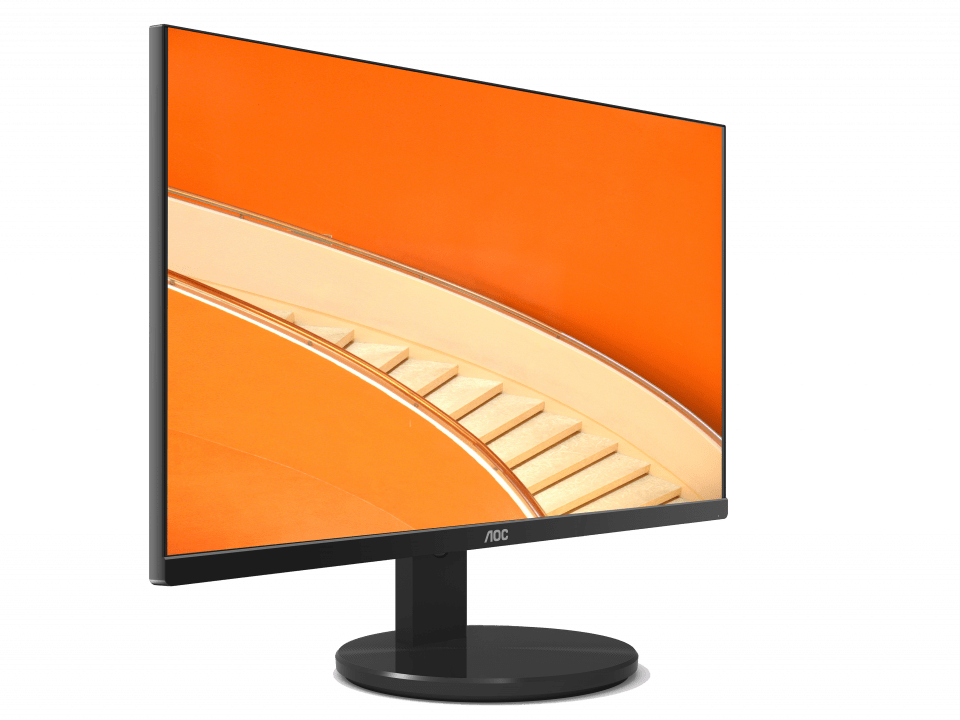 Display Quality
The AOC U2790VQ comes with 27 inches flat 4K display with a resolution of 3840×2160 pixels, 1 billion colors, and 108% sRGB, giving you crystal clear picture quality with more vibrant colors. The image quality is excellent, but this monitor has no HDR support. The brightness and contrast ratio is optimal and well-balanced so that you will see well-optimized content with more details.
Overall the image quality is good due to its 4K resolution and 108% sRGB, and the display quality is perfect for content creation, graphic designing, video editing, and other work.
Performance
The monitor comes with a 60Hz refresh rate that is perfect for a working monitor; if you are trying to play heavy games on this monitor, you might see lag and blurry visuals because of its low refresh rate and don't have FreeSync/GSync for smooth performance. You can play light games with some quality issues, and this is not for gaming at all; this is good for multitasking and office work only. For typical uses, the monitor works perfectly without having any serious issues.
Performance-wise, the monitor is doing an excellent job for multitasking and office work. Gaming is not good on this monitor.
Connectivity
The monitor comes with a DisplayPort, HDMI, and audio ports. It doesn't offer a USB Type C port.
Pros
4K resolution, Borderless design, vibrant colors, price tag.
Cons
There is no USB Type C port, HDR, Low 60Hz refresh rate, or Adjustability.
Price Trends
Comparison
These are the top competitors of the AOC U2790VQ monitor –
The BenQ EL2870U is the cheapest 4K monitor in the market with a 28 inches flat display and 60Hz refresh rate. The BenQ EL2870U is better than the AOC U2790VQ. It has a bigger screen, and the built quality is very excellent. Also, the price of this monitor is very competitive. The monitor supports HDR and AMD FreeSync for better performance overall. This will be a great choice if you are looking for a budget 4K monitor.
This is another cheapest 4K monitor you can choose; The Philips 276E8VJSB offers a 27 inches 4K display with a slim body design, which comes in a beautiful price range. The downside of the monitor is that it does not support HDR and FreeSync/GSync technology. Also, it doesn't have a Type C port.
This is one of the perfect monitors for your work, and it has a 27 inches 4K display that supports HDR 10 for more accurate and super vibrant colors. The overall image quality is excellent. The monitor is perfect for those looking for a fantastic picture-quality monitor. The bad thing about this monitor is that it doesn't have a USB type C port, as it comes with a little higher price than others, with no adjustable stand.
The overall best monitor is the Samsung LS27A700NWNXZA which offers a 27 inches 4K HDR 10 display with a fully adjustable stand that allows you to change your viewing to a comfortable position. Also, it has an eye comfort feature to reduce the blue light. Very lightweight and has a slim body design with strong built quality also. The price tag is fantastic, and it would be a top choice for your setup.
Final Thoughts
The AOC U2790VQ is the best 4K monitor within your budget; the monitor is very good at this price range, but before choosing this monitor, check out its competitor to get a better deal. It has many good and bad things. At this price level, HDR and Adjustability make this a perfect monitor in this segment. Also, USB Type C is needed for an extra powerful connectivity option. If you want a budget 4K monitor, then it's good. Before making a purchase decision, always check another monitor.