Asus VG246H Review – If you are searching for a budget monitor with reasonable specs then the Asus VG246H might be a good option, It is very compact and lightweight with a fully adjustable stand.
The monitor is not very good at extreme gameplay, for casual gamers, this is good, due to its low 75Hz refresh rate the performance is a little low as compared to the 120Hz or 144Hz monitor.
The bout quality also not very impressive, the vertical viewing angle, contrast and brightness are not well balanced, and also no HDR, so the image quality is not very good, But the price tag it's offers with minimum specs definitely good for a normal gamer.
Obviously, you will not get excellent specs at this price range, but if you are wondering to purchase this monitor then this post might be very helpful to know more about this monitor. so let's check out the details of this monitor. So read this Asus VG246H Review.
Asus VG246H Review
The Asus VG246H offers a 23.8 inches 1080p Display with a 75Hz refresh rate and AMD FreeSync for stable graphics, It has a fully adjustable stand so you can change the viewing position of the monitor to any angle you want, also very lightweight and easy to move anywhere in your setup. The colors are good but the contrast and brightness are not optimized,
and the vertical viewing angle is a little weak, 75Hz refresh rate is not for heavy gaming, but for the casual user, there is no big issue, frames are stable due to FreeSync, and overall good point in this price tag but not for heavy graphics gameplay.
Build and Design
The design of this monitor is typical Asus style with a small square stand that fits perfectly, The body is built with decent plastic, not ultra-strong but ok.
The bezels are thin and easily gain attraction due to their minimal design. The stand is small and easily fits any desk size without worrying about space in your desk.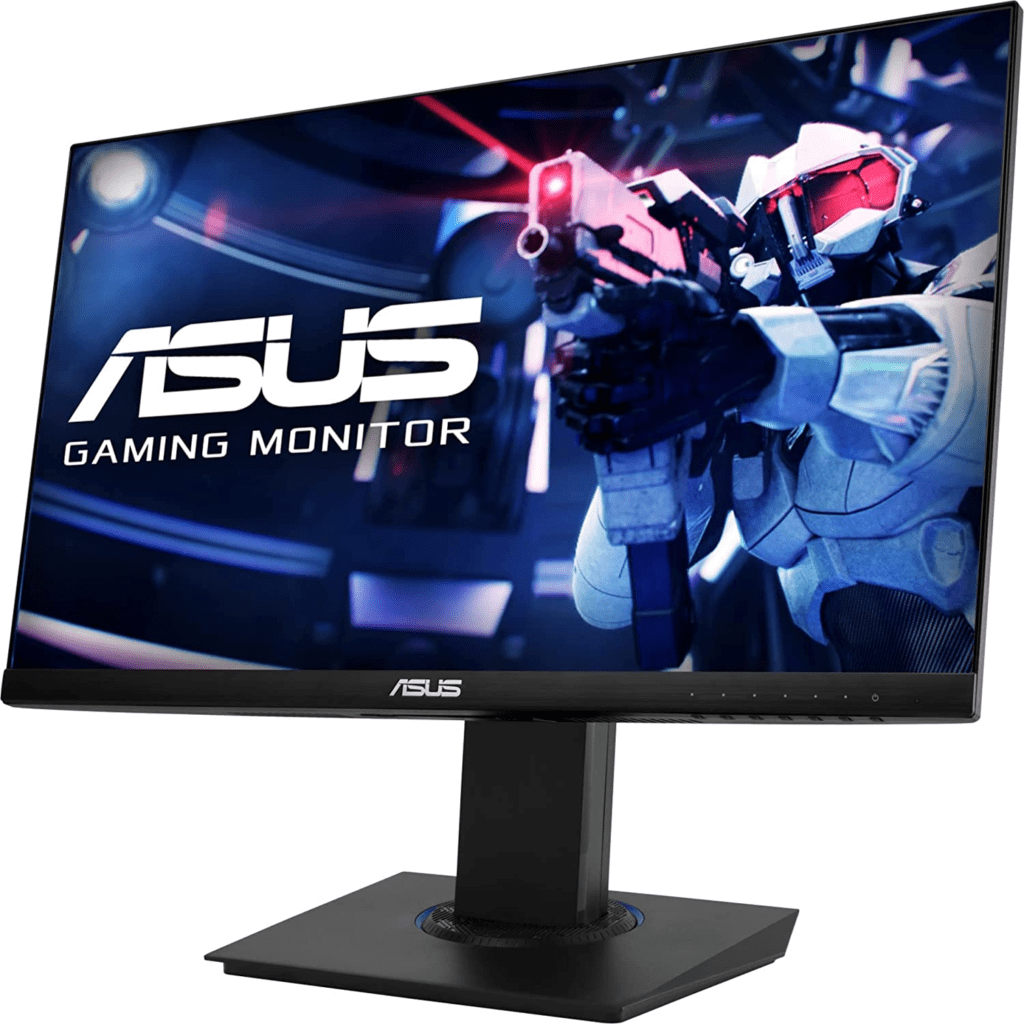 The monitor is very lightweight the weight is around 6Kg, and the dimensions are 21.28 x 14.37 x 8.57 inches.
Image Quality
The Asus VG246H comes with a 23.8 inches flat IPS display with a resolution of 1920 x 1080 Pixels, the colors are good but the contrast is low with weak SDR peak brightness, also the vertical viewing angles quality is a little weak. Due to its FreeSync support, the graphics look stable and smoother, Overall the image quality is Ok.
Performance
It has a 75Hz refresh rate with AMD FreeSync technology capabilities that is great and working fine with a 75Hz refresh rate, but you can't maximum gameplay performance from this monitor, For beginners and causal gamers this is a good choice but not for professional gamers.
Connectivity
The one more bad thing about this monitor s there are no connectivity options just an HDMI port, VGA and audio jack, and No USB, or DisplayPort.
Pros
AMD FreeSync, Good colors, Fully adjustable stand.
Cons
Weak Contrast/brightness, vertical viewing angle, low 75Hz refresh rate, connectivity, build.
Price Trends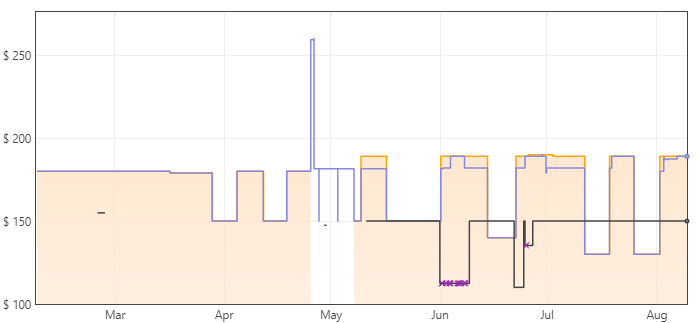 CHECK THE PRICE ON BESTBUY.COM
Comparison
These are the main competitors of the Asus VG246H –
The Acer PG241Y Pbiipx is better than the Asus VG246H, It has 23.8 inches 1080p display with 165Hz refresh rate, AMD FreeSync premium, and more connectivity options switch a very good price tag, You can play heavy games on it without any big issues such as flickering, tearing and blurry visuals. The downside of his monitor is there is only tilt adjustability and no fully adjustable stand.
This is another great monitor from Asus itself, It has 24 inches 1080p display with 165Hz refresh rate, G-Sync, a Fully adjustable stand, compact and small monitor with much faster than the Asus VG246H, and the overall user experience is good, the downside is the weak contrast, viewing angles, colors.
The ViewSonic OMNI XG2405 comes with the same price tag with maximum space and performance, so definitely this is better than the Asus VG246H, It offers a 24 inches 1080p display with 144Hz refresh rate, AMD FreeSync, Adjustable stand. You can play games for a long time without any discomfort.
Final Verdict
The Asus VG246H is not a value-for-money monitor, there are many other options with less price tags and you will get better features than this model, so I hope this post helps you to choose the right monitor for your needs.