The 5 Best monitor for photo editing – Are you looking to take your photography to the next level? Then why don't you buy the best monitors for photo editing? For photo editing, you need monitors with exceptional image quality.
The screen is made specifically for photo editing which means it will have factory-calibrated colors with a wide color gamut. A high resolution like 4K, 5K, and 8K allows you to view the picture and edit it.
Several monitors in the market claim to be ideal. For photo editing. Here we have reviewed five monitors for photo editing that are ideal from every aspect. Let's have a look at them.
1. BenQ SW321C
Overview
If you are looking for a monitor that gives your picture a natural touch after editing, then the BenQ SW321C monitor is best for you. Its color space, color precision, and Delta E<2 give perfect editing features for a professional photographer. The 99% sRGB coverage features, hardware calibration, and uniformity technology help to provide the ideal output of color. The important specification of BenQ SW321C are given below:
Build and design
This monitor comes in a classic design. Having a stylish black matte plastic casing gives it an attractive look. Its blended features for photo editing give photographers a convenient environment to work in. Its 32-inches screen and 4k UHD resolution help in detailing the smaller text of photos easily and clearly.
Image quality
BenQ SW321C AQ color technology gives you factory-calibrated color that will raise your flow of color editing. This monitor offers the standard color of an image with 100% of sRGB/Rec.709, 99% of Adobe RGB, 95% of DCI-P3/Display P3 Give a realistic touch to the image. Uniformity Technology of BenQ SW321C gives uniformity in viewing the image color from all corners of the monitor.
Performance
BenQ SW321C contrast, brightness, and color vibrancy will help to save your eyes. Its anti-reflecting matte color panels help in minimizing the reflection of light. Maximum brightness of 250CD/ M2 and 1000:1 contrast will assist you in editing photos and adjusting brightness effectively.
Connectivity
Along with the BenQ SW321C monitor, you will get some useful things in the box that will help you to work perfectly when you edit your photo. This connectivity includes a clean roller, USB type B to USB type A cable, QSG, HoyKey Puck, HDMI cable, and 1.8m Port Cable. All this connectivity enhances your photo editing experience.
Pros
Good image quality, Reasonable price, Excellent build, I have 14 color modes.
Cons
The exterior body may seem fragile.
2. Dell P2722H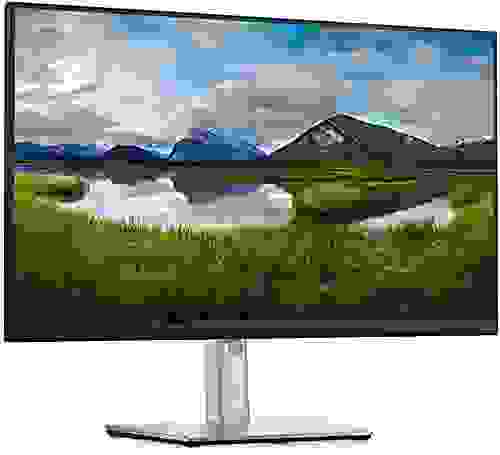 Overview
Dell P2722H will give you an excellent viewing facility from every angle that helps professional photographers to work easily and conveniently. It supports 16.7 million colors that help you in editing the photos naturally and gives a realistic view of them. Thanks to its IPS panel type, that helps in its smooth functioning. Let's also discuss its exciting features that will leave you in awe.
Build and design
Dell P2722H comes in 27" an inches screen size. It looks fabulous having a border on all four sides. It will help you to adjust its angle for better viewing of the image. The height and width of the monitor are 14.16 inches and 24.01 inches that are giving it a perfect look. This monitor gives you ComfortView technology that assists in working in it easily.
Image quality
With a screen resolution of 1920*1080p, it offers the best image quality. You can adjust the degree of its handle, which helps in working on it easily. This monitor is organized, stylish, and sleek. The easy-to-use management cable manager system helps adjust the image view which offers better image quality when working on it.
Performance
This monitor is built mostly for photographers that can work on it easily. This monitor performs perfectly with 99% sRGB coverage and a response time of 1ms. The IPs technology of the monitor gives consistent and vibrant color. Through its excellent connectivity port, you can connect multiple devices and perform on it easily.
Connectivity
You will get some connectivity that gives an effective way to work as a photographer on this monitor. The connectivity includes USB, HDMI, VGA, and DisplayPort.
Pros
Gives a 178-degree objective view angle, 60 Hz refresh rate, and Easy working facility for a professional photographer.
Cons
No built-in microphone and speakers
3. Lenovo Q24i-1L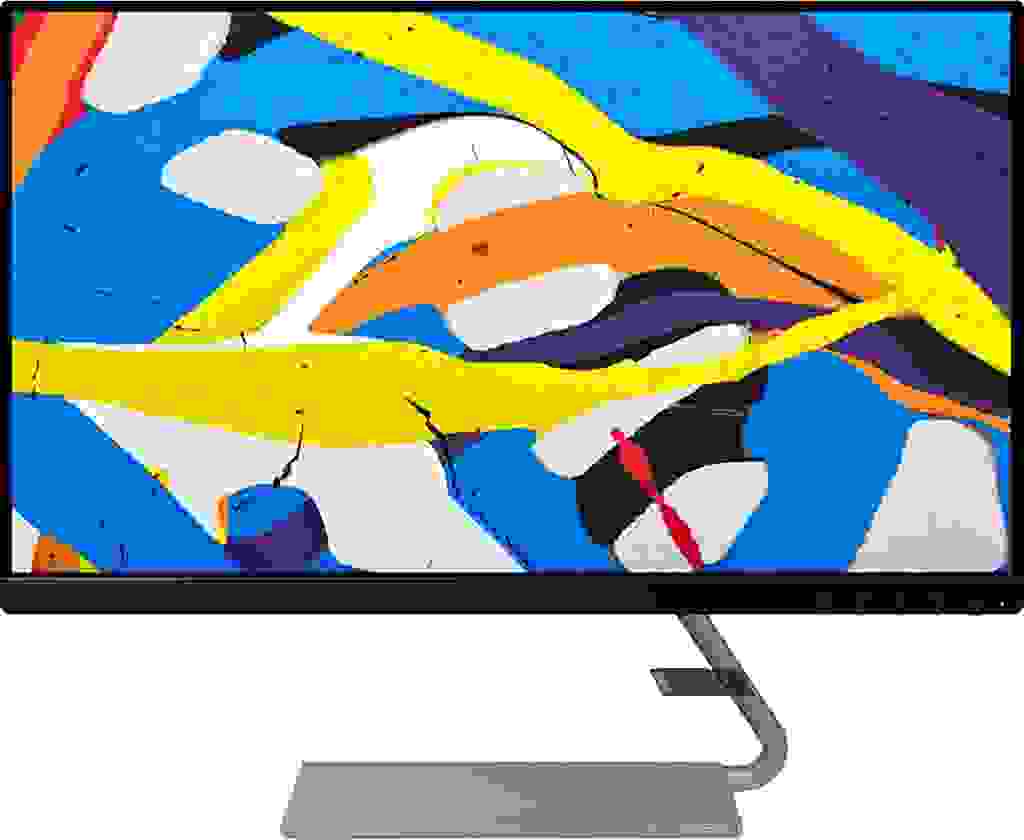 Overview
Increase the beauty of the living room and edit your photos effectively with the help of the Lenovo Q24i-1L monitor. With excellent features and designs, it offers a variety of benefits to a professional photographer to edit their photo and give them an attractive look. It provides a superior viewing experience through its IPS technology. There are several features it offers let's take a view-
Build and design
Lenovo Q24i-1L comes with an ultra-slim head, and edgeless bezels offer a stylish look. This monitor has a modern stand that gives it a unique look. With the FreeSync support system, you can handle the angle and reduce the chances of tearing them while editing your photos. For tight-budget purchases and photographers, this monitor is the best option. This monitor is 24-inches along with a 16:9 aspect ratio.
Image quality
This model offers good image quality with a 72% NTSC gamut. With a refresh rate of 75 Hz and a resolution of1920*1080, it gives a good quality image. You can dust the monitor's angle according to your convenience which helps to view pictures of every corner of the monitor. It eliminates the eye strain and gives natural blue light that saves your eyes. Thanks to its TÜV Rheinland Eye Comfort-certified panel offers view comfort to your eyes.
Performance
This monitor performs perfectly with its good response time and refreshes rate. It tends to tolerate 100V-120V voltage. The monitor has an outstanding 92 PPL density with a 72 % NTSC gamut. With a 1000:1 contrast ratio, 4ms response time, and 75 Hz refresh rate, you can work smoothly.
Connectivity
There is some connectivity you will get along with this monitor that enhances your photo editing skills. In this monitor, you can connect some peripheral through HDMI and VGA connectors. You will get a speaker along with it.
Pros
75 Hz refresh rate, 92 PPL density, 4ms response rate, 72% NTSC gamut.
Cons
Stand requires lots of space.
4. Asus ProArt PA278QV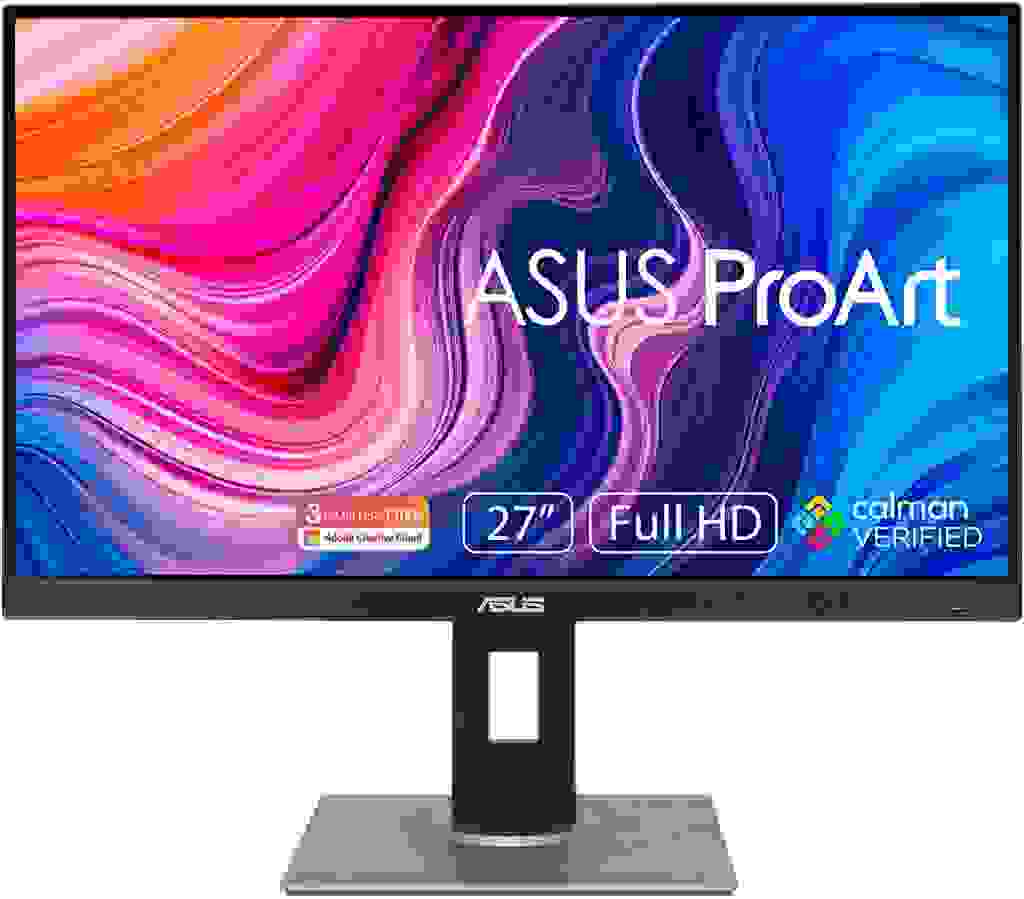 Overview
Asus ProArt PA278QV is a budget-friendly monitor available for a professional photographer. Its superb high peak brightness, ergonomic and wide viewing angle helps to work in it easily. It offers good color adjustment and an outstanding SDR color gamut but lacks a wide color gamut. Let's discuss some of its features-
Build and design
Asus ProArt PA278QV has a simple and boxy design. It contains three sides, thin bezels and the bottom side having thicker bezels. Its stand doesn't require much space and has a square shape. The frame of the monitor comes in a brushed metallic finish. With a weight of 7.5 kg, it gives convenient to lift it.
Image quality
Asus ProArt PA278QV offers good color accuracy. With sRGB mode, this monitor provides a clear quality image of your photo. The SDR color gamut of this monitor is excellent. However, because of the low color contrast, the color cannot display the dark color perfectly. It enhances the image quality through the ability to handle color gradient and color banding techniques. It isn't easy to spot the color Inaccuracy when viewing this monitor.
Performance
With a 60 Hz response time, it performs fast. Asus ProArt PA278QV supports NVIDIA's G-SYNC, adaptive Sync, and FreeSync. The monitor's input lag is low, but it may be higher If it works at 60Hz. This monitor has a native resolution of 2560*14 and 109 PPI pixel destiny.
Connectivity
Along with this best monitor, you will get some connectivity that helps you use the monitor more effectively. The connectivity includes DVI, speaker, HDMI, DisplayPort, and USB; all of these help enhance your photography skills and make it easy to edit the image.
Pros
The viewing angle is wide, has an Excellent ergonomic, 60 Hz response rate, and has 109 PPI pixel density.
Cons
The contrast rate is low.
5. Dell S2421HN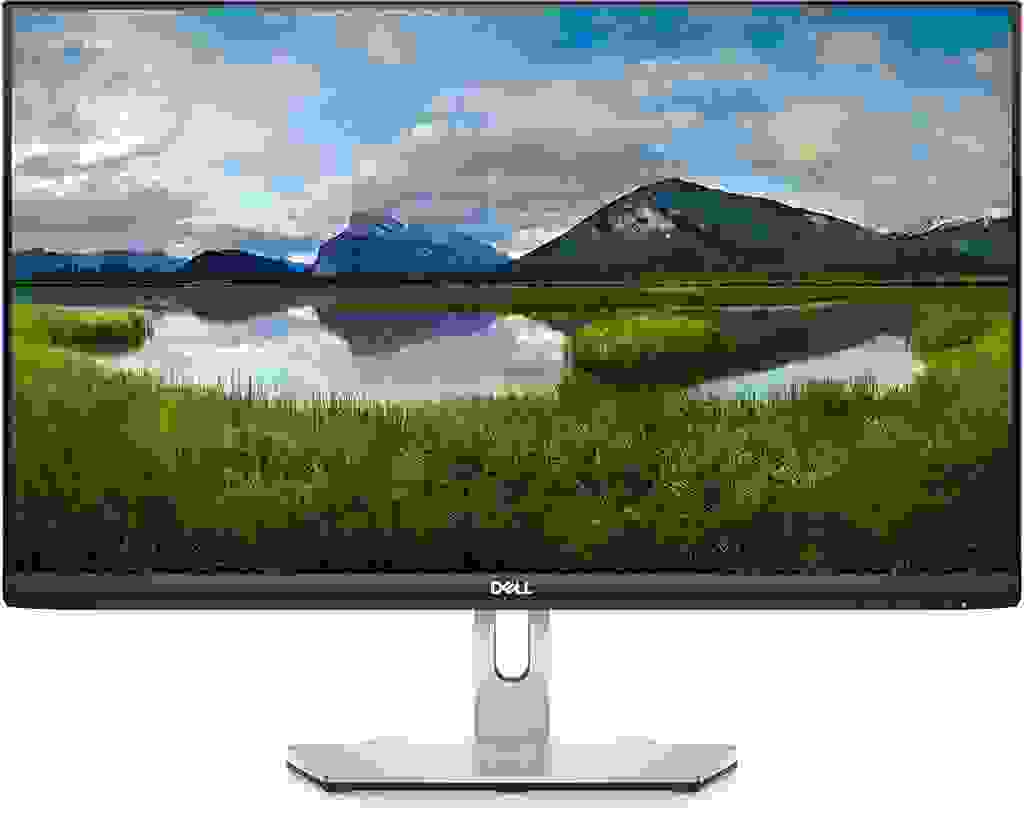 Overview
For enhancing your photography skills and work, if you are looking for a perfect monitor, then Dell 24-inch Monitor-S2421HN is one of the best options available to you. It gives you a tear-free and smooth experience of working. Its harmonious blending features and the great style will enhance the look of your house. Along with its beautiful design, let's discuss the exciting features it provides-
Build and Design
The elegant and modern design of this monitor gives an attractive look. Its subtle texture pattern makes it look unique along all. It has a thin border on three sides; however, the bottom edge is thick. The shape of the monitor is flat and boxy. Its grey stand helps the monitor to stand perfectly. Flicker-free feature and Matt finish of screen and 24" inches size attract its user and professional photographers.
Image Quality
Through 178°/178° viewing angle and IPS technology, it provides an outstanding image quality to its users. It offers a flicker-free screen along with ComfortView features. Even in the case of extent viewing, it offers optimum comfort to the eyes of a professional photographer. The brightness contains 250 cd/M² and a pixel pitch of 0.2745 mm.
Performance
With a 75 Hz refresh rate, it works fast and smoothly. This monitor offer clarity of image with a full HD resolution of 1920*1080. The monitor's weight is 5kg and 880 grams, and the dimension of the monitor is 53.7 x 5.4 x 41.2 Centimeters which helps to view the images on the screen.
Connectivity
For better use of this monitor, you will get some connectors along with the monitor. The connector includes an HDMI cable, quick setup guidance, VESA cover, stand base, monitor panel, and environmental / safety regulatory information.
Pros
ComfortView Features, Flicker-free screen, 178°/178° viewing angle, HD quality view of images.
Cons
Absence of inbuilt speaker and microphone.
Conclusion
At the end of our best monitors for photographers' review, we can say that the guide will help you to choose the best as per your choice. The Asus ProArt PA278QV can be ideal. option for you if you are a professional photo editor. It offers a great resolution of 2569×1440p, making your experience the best. Let's pick one best from here and be the master in editing photos.