LG 29WP60G-B Review – If you are looking for a working monitor with a big-screen display with a USB Type C port, HDR10, and better color accuracy, then the LG 29WP60G-B is perfect for your working setup. It has a 29-inch flat IPS display with 99% sRGB coverage for amazing color reproduction; it is great for normal editing and content creation.
Just like it's a good thing, it has many bad things, like it doesn't have a fully adjustable stand and only supports Tilt adjustments; for a working professional, adjustability is one of the major things to consider while purchasing a new monitor.
The best thing about this monitor is the amazing price tag; the specs are so good, except for the display's adjustability and viewing angles.
The viewing angles of this monitor are not that good, and the HDR peak brightness is decent, so the true HDR gameplay is not impressive in this monitor.
Check its competitors to get the perfect deal within your budget. To get a better competitor overview, check out our comparison table for all the details.
Read: LG 32GN50R Review -165Hz, G-Sync/FreeSync, Tilt only
LG 29WP60G-B Review
The LG 29WP60G-B offers an 29 inches flat IPS display with a decent 75Hz refresh rate, KIt has AMD FreeSync for normal gaming with its low 75Hz refresh rate,
so it's not sufficient for many gamers, but for work and multitasking. The monitor performs super smoothly and handles heavy loads.
The monitor is great for office work and also perfect for content creation and graphic design, as it has amazing color accuracy. The best thing is this monitor's USB Type C port, so you can charge your Laptop or phone directly or share files faster.
Build and Design
The body of this monitor is made from strong plastic, and the design is similar to many other LG monitors. The V-shaped stand is small and perfectly fits on your desk without keeping any extra space. Still, the negative thing about this stand is that it doesn't support height adjustability, pivot, or swivel, so it isn't very pleasant.
The stand only offers tilt adjustment, so if you need to change the viewing angle, you don't have other options. Full adjustments are not available in this monitor because of the ultrawide panel.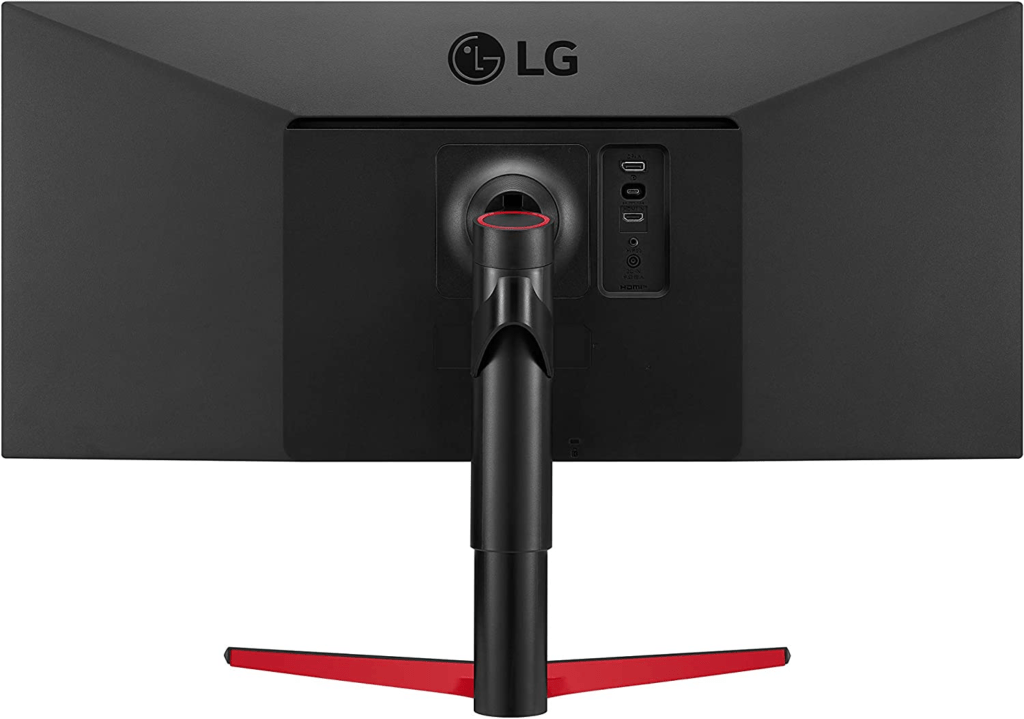 This monitor weighs 4.8 Kg with the stand, and the dimensions are 27.1″ x 16.0″ x 8.9″ with the stand. The weight is lightweight as of an ultrawide monitor.
Image quality
The LG 29WP60G-B offers an 29 inches flat IPS panel with a resolution of 2560 x 1080 pixels, The ultrawide panel looks good, and it supports HDR10 for better dynamic range and 99% sRGB coverage for amazing color accuracy
that is good for graphics designing and content creation work, The negative thing in the image quality of this monitor is the peak HDR brightness, and the horizontal and vertical viewing angle is not impressive.
Performance
Performance-wise, the monitor is decent for gamers as it offers a low 75Hz refresh rate, and the response rate is not good for most gamers.
Otherwise, there are no major issues with the performance. It performs really well for multitasking and office work; graphics are smooth and responsible due to its AMD FreeSync technology.
Connectivity
The monitor has a Displayport, HDMI, USB Type C Port, and audio outputs.
Pros
HDR10, FreeSync, USB Type C port, color accuracy.
Cons
There is no fully adjustable stand, a Decent 75Hz refresh rate, and Weak HDR Brightness.
Price Trends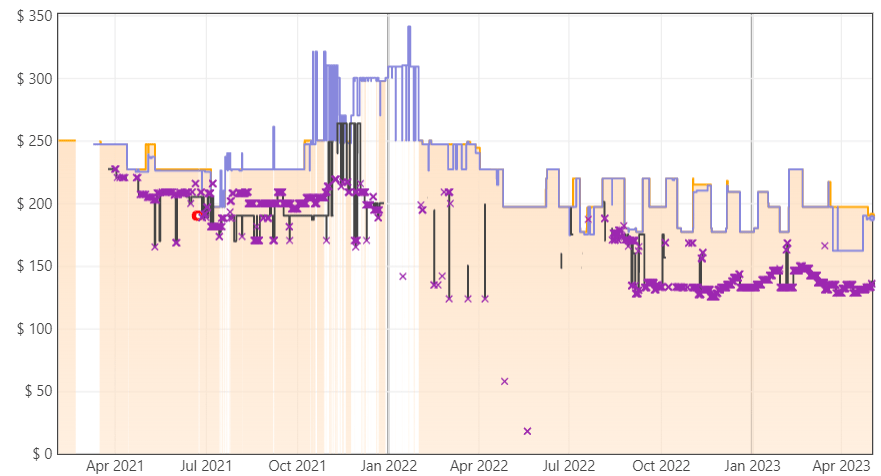 The LG 29WP60G-B is available in the LG store and B&H Store.
Similar Options
These are the top 3 options you can check if you want more specs of the LG 29WP60G-B monitor –
This is the cheapest USB Type C monitor you can get on the market. The good thing about this monitor is the stand is fully adjustable, and you can change your angle to a comfortable position. It has a 24-inch flat display with a 75Hz refresh rate, AMD FreeSync for smooth graphics, and slim bezels that look solid. The major downside of this monitor is the small 24-inch display with decent color accuracy.
This is another good option you can check, and The AOC U27P2CA  has a 27-inch UHD 4K display with a USB Type C Port and a 60Hz refresh rate. If you are looking for a better-resolution display, this is perfect. This is one of the best price tag 4K monitors in the market with a USB Type C port. Also, the stand offers height adjustment and swivel adjustments; the downside of this monitor is there is no FreeSync/G-Sync, and a slightly small screen size if you compare the LG model.
If you are a gamer and want a higher refresh rate and faster response rate with amazing color accuracy and a USB Type C port, then the PHILIPS 346E2CUAE is great. It has a 34-inch QHD 1500R curved ultrawide display with a 100Hz refresh rate and adaptive sync. It has a 121% sRGB rate for amazing color reproduction, great for video editing and graphics designing work; the best thing is the stand is adjustable, and you can adjust the height of the monitor, you can use a swivel to change the angle of the display.
Final Verdict
The LG 29WP60G-B offers amazing specs with a very low price tag. It has better color accuracy with HDR10 supports, USB Type C for faster connectivity, and a big screen for better multitasking. Hence, it gives you a full work experience with a budget price tag, but it has some downsides like the stand is not fully adjustable and some viewing angle issues otherwise, it's a perfect choice. If you need a higher refresh rate or better resolution, you can choose one of the similar monitors I listed above.