Samsung Odyssey G7 review – is the best gaming monitor lineup that you can choose right now, The Monitor comes with a complete package of an ultimate gameplay experience. The Samsung Odyssey G7 LC32G75TQSNXZA offers an 32 inches WQHD Display with a 1000R curved display, It has a 240Hz refresh rate and G-Sync/FreeSync support for flicker, tear, and blur-free smooth visuals that enhance overall gameplay performance.
The build and design are absolutely fabulous, The 1000R curved body gives you more field view while playing games also you will get extra viewing space and it looks very attractive. The Samsung Odyssey G7 LC32G75TQSNXZA supports HDR 600 for deeper blacks and vibrant colors that you have never seen before on other monitors.
The stand of this monitor supports full adjustment but there are limits because it's an ultrawide monitor so full adjustment is a bit difficult but the monitor is really impressed with this feature. You can adjust the height of the monitor, also you can use tilt, Pivot, and swivel to change your viewing angle to a comfortable position.
Overview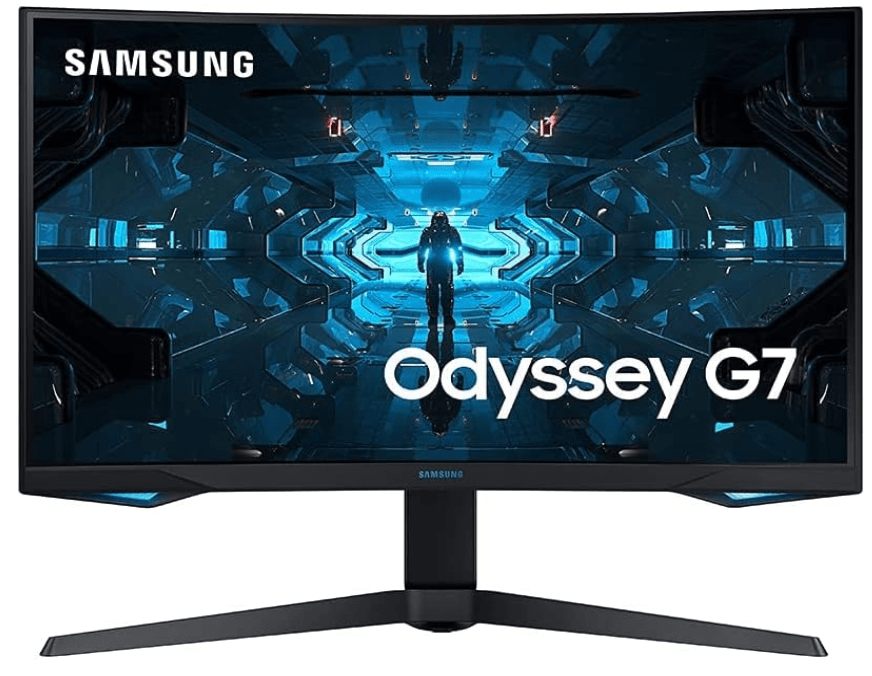 The 32″ Samsung Odyssey G7 is loaded with amazing features like 240Hz, Adaptive-Sync, DisplayHDR 600,  VA panel with a 1000R curvature, and extended color into a 2K, which makes it the best monitor for Xbox series X. With this monitor, you will experience the tightest cure ever. Besides gaming, it's a good one for content creators or for watching movies as it can display deep blacks. Nonetheless, the real asset of the monitor is an extreme curve that makes it an ideal choice, not only for gaming but for general use too.
Build and Design
With a stunning visual design, no doubt C32G75T would be a striking addition to your Xbox, to experience the latest technology in the world. Its 240hz refresh rate means every second you can experience four times more frames on the screen compared to a traditional monitor.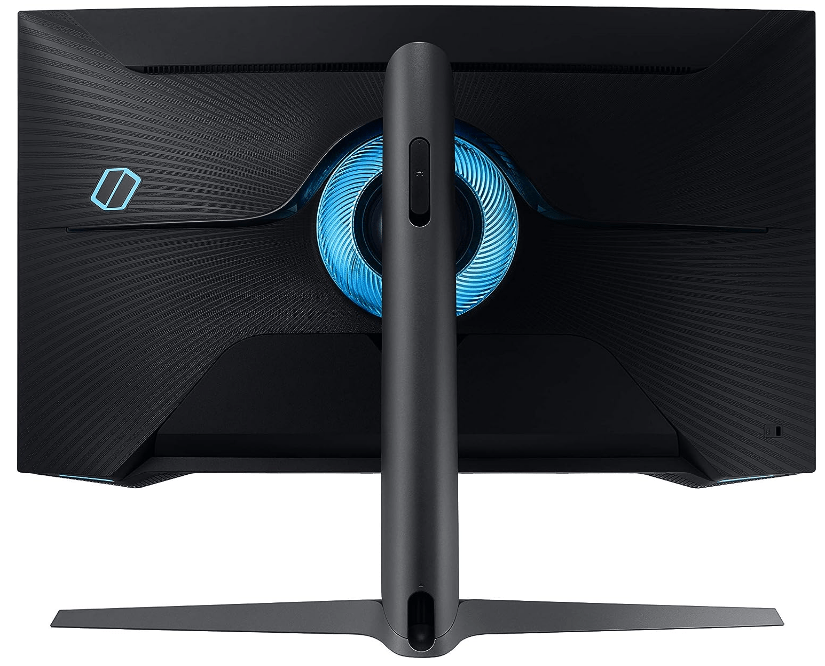 Isn't it much more than your expectations? Along with that here you will get the 1000R curve which really puts this monitor above all others. The bezel is 9mm wide around the top which further adds glamour. 
Display Quality
Gaming at 32 inches is like a heavenly experience for every gamer, and Samsung's Odyssey G7 will offer cake along with cherries. If you are looking for a multipurpose monitor then this one can serve your purpose perfectly. The 32-inch screen with a 1440p resolution, allowing you enough screen space to perform multiple tasks at once with great ease. Odyssey's HDR 600 reveals every tiny speck and provides incredible depth to your visual experience, so you don't miss even the smallest hidden details.
Performance
The 1ms response time is something that we can't even imagine a few years ago but it's very much possible with Samsung's Odyssey G7. From deepest blacks to Adaptive-Sync, vivid colors, and a VA panel; it has everything that you require in an Xbox series X monitor. The Quantum Dot technology of Samsung QLED allows you pixel-perfect picture quality with 125% more color space compared to sRGB.
Pros
Size and shape are ideal for gaming, watching movies, and your office work as well. Excellent HDR, Accurate color reproduction without calibration,1ms, outstanding response time, and Great contrast ratio.
Cons
Narrow viewing angles and no speakers, and Sometimes you may notice backlight flicker with certain content.
Price Trends

Comparison
These are the competitors of the Samsung Odyssey G7 LC32G75TQSNXZA monitor –
The LG 27GP850-B  offers a 27 inches QHD display with a 165Hz refresh rate and supports both G-Sync/FreeSync technology, The build and design are good, also the stand is fully adjustable so you can adjust the height of the monitor to a comfortable position. The Samsung Odyssey G7 LC32G75TQSNXZA is better than this monitor, Last it didn't have HDR and the refresh rate was low compared to the Samsung Odyssey G7 LC32G75TQSNXZA.
Samsung Odyssey G7 LC32G75TQSNXZA is better than the Asus TUF VG32VQ1B because the monitor has a low refresh rate and doesn't support G-sync, Also the monitor is not fully adjustable. The Asus TUF VG32VQ1B comes with a 32-inch QHD HDR curved display, It supports a 165Hz refresh rate with FreeSync Premium. The price tag is pretty impressive.