Are you looking for a high-resolution monitor for so long? Here we are. ASUS VG32AQL1A is one of the best choices you can go for. The build and design of the monitor are standard and amazing. ASUS is a popular TUF gaming brand that announced the new tough gaming monitor the VG32AQL1A,
which is going to fulfill all the requirements of the people looking for a gaming monitor for so long. This gaming monitor provides a fast response time and refreshes rate which every gamer wants. This gaming monitor also utilizes an IPS panel and NVIDIA G-sync compatibility for intense fast 170 Hz gaming.
The response rate of this gaming monitor is quite good. So, overall it's a very good gaming monitor. you can purchase it for standard text clarity, keep reading the article to know more about the ASUS VG32AQL1A gaming monitor.
Features
Size- 31.5″
Screen area- 698.112 × 392.688 mm
Panel type- IPS- Type LCD
Dimensions- 28.2 × 16.8 × 2.1″
Weight- 6.2 kg
Height adjustment- 90 mm
Contrast ratio- 1000:1
Touch screen- No
Resolution- 2560× 1440
Aspect Ratio- 16:9
Pixels per inch- 93 ppi
Finish- Matte
Refresh rate- 170 Hz
Response Time- 1 ms
HDR- None
Product Model- VG32AQL1A
ASUS TUF gaming VG32AQL1A Monitor is 31.5 inches which have a high-resolution rate and features a fast IPS panel and NVIDIA G-sync compatibility for intense fast 170 Hz gaming. The contrast ratio and response rate of the monitor are fast and satisfying. The monitor build design is very unique and standard.
This gaming monitor has a spindle stand so we can adjust the position of the monitor left or right to the desired angle. This monitor supports the tilt range, There are pros as well as cons to buying this monitor. It depends on the purpose and the purpose of buying the monitor, It is an amazing gaming monitor at an affordable rate.
Overview
ASUS TUF gaming VG32AQL1A Monitor has a unique and standard design than another monitor, The productivity of this gaming monitor is very good. The pixel density of this monitor is also high which is 93 PPI.
Although the screen size is 31.5″ it is specially designed for professional gamers. The liquid crystal elements in this gaming monitor are 4x faster than other IPS panels which provide the gamers to enjoy super-smooth gaming and lag-free visuals, This monitor is lag-free which makes it the best option for gaming purposes.
Build and Design
This amazing gaming monitor has a spindle stand that allows you to adjust the display according to your comfortable position. It supports total tilt, You can tilt the monitor in any direction for the comfort of your eyes, This gaming monitor support a VESA mount.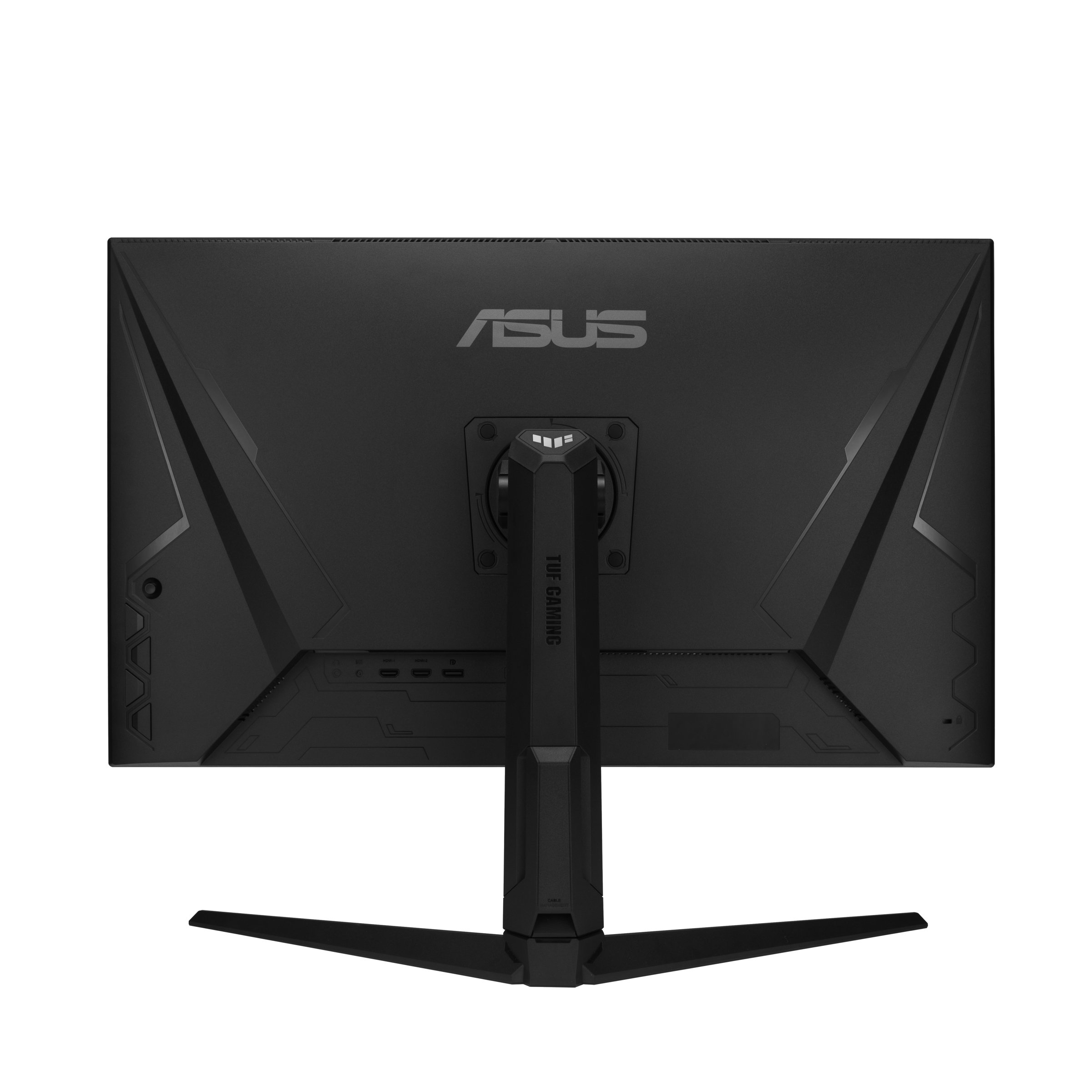 The monitor has many other attractive features. The maximum horizontal and vertical viewing angle of this monitor is 178°. It provides a curved display which is better for the field of vision and gives a viewer a sense of being immersed in the image.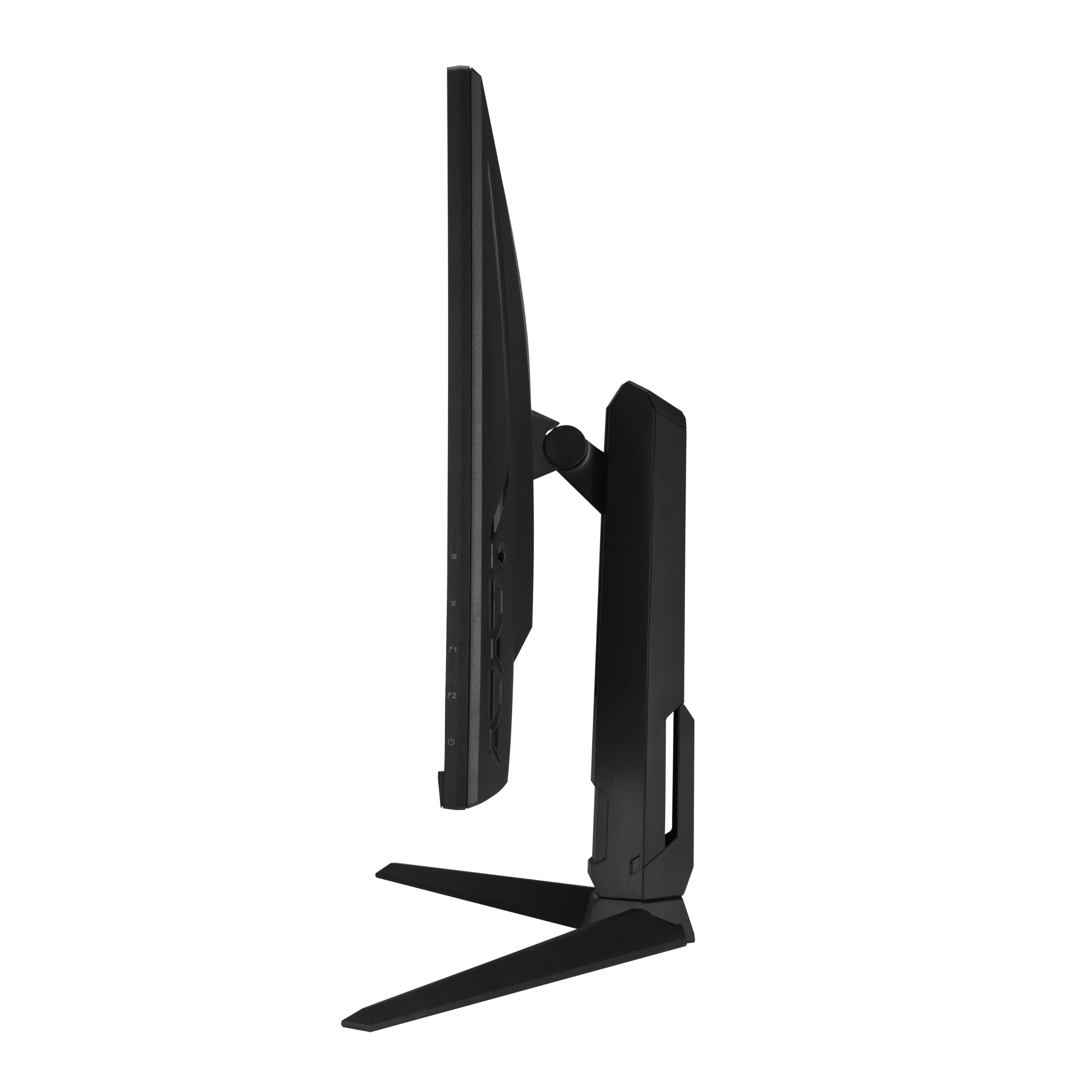 This monitor has a matte panel that protects the screen from glare and reflection. The height of the monitor is 426 mm. The smaller height monitor is better Because of its easy maneuverability.
The top and side bezels are smooth and glossy with a dual-stage design. The thickness of the monitor from all sides is 54 mm. The monitor has an amazing build design.
Image Quality
The contrast ratio of this monitor is good. It has the features of ELMB sync( extreme low motion blur sync) which eliminates the ghosting and enhances the extraordinarily sharp and high frame rate gaming. It supports 8-bit color, It has 99% DCI- P3 coverage. This is a basic HDR level so local dimming is not necessary.
The monitor has fine brightness of 400 nits. typical brightness with 300cd/m² and a peak brightness of 400 cd/m² which enables Display HDR 400 certification and that meets the HDR technology with a professional color gamut.
Low blue light is included for the relaxation of viewers, A 1ms grey to grey response time is also there. It has color accuracy and a horizontal viewing angle. This monitor has a W-LED backlight.it also supports FreeSync with AMD Radeon graphics cards. Although the image quality of this monitor is good.
Performance
Asus VG32AQL1A gaming monitor is a 31.5″ IPS that comes in a unique design. The Asus VG32AQL1A has high resolution and excellent reflection handling. The total response time of the monitor is 1 ms and the refresh rate is 170 Hz.
The monitor supports free sync and G-sync technology, This monitor is a lag-free gaming monitor also This is the best option for professional gamers.
Connectivity
This tough gaming monitor provides input like a One Display port of 1.2, Two HDMI 2.0, Two USB (USB 3.1/USB 3.2 Gen1), one headphone jack, and one output of 3.5 mm. It also supports HDCP of the 2.2 version. The monitor also has two 2 W stereo speakers.it doesn't have a memory card slot. The display and features are amazing.it is one of the best gaming monitors at an affordable price.
Pros
The Asus VG32AQL1A gaming monitor has a very decent viewing angle.
The monitor has a high-resolution rate.
It has a high response rate.
lag-free gaming monitor.
Cons
This monitor has a Low contrast ratio.
Disappointing black uniformity.
Price Trends

Comparison
Let's compare the ASUS VG32AQL1A gaming laptop with the other laptops and differentiate their features from their alternatives.
ASUS VG32AQL1A vs Samsung Odyssey G5
Both the gaming monitors support total tilt and a swivel stand. Samsung Odyssey G5 27″ has a 17 % higher pixel density than Asus. Samsung Odyssey G5 is lighter in weight and can be easily carried.
Both have a high-resolution rate and response rate, Samsung Odyssey G5 has a slower response rate than Asus VG32AQL1A, Asus VG32AQL1A is available at an affordable price.
Asus VG32AQL1A vs LG IPS237L
The Asus monitor is a better choice than the LG IPS237L, Asus has a 1 ms response rate and LG IPS237L has less response rate, Asus also has a higher resolution rate as compared to LG. Asus has a swivel stand and stereo speakers, Also support portrait mode. LG IPS237L doesn't have these features. And  Asus VG32AQL1A is also budget-friendly.
Asus VG32AQL1A vs Asus VG27AH
The Asus Tuf gaming VG32AQL1A is a better choice than the Asus VG27AH, Asus VG32AQL1A has amazing features as compared to Asus VG 27AH27. It has a high response rate, high-resolution rate, bigger screen size, and high pixel density. They both support total tilt and swivel stand. Both are the same in weight, Both Asus gaming monitors are available at affordable prices.
Thought on ASUS TUF gaming VG32AQL1A Monitor.
After reading the reviews, it is clear that the Asus TUF gaming VG32AQL1A Monitor is the best choice for gamers. This gaming monitor carries better features that are efficient for professional gamers, you are recommended to buy this gaming monitor if you've good time with gaming and want to enhance your gaming. it's designed to match the pace of excellent gamers.
The article also describes the alternative of this gaming monitor, so if you're not satisfied with the features of the Asus TUF gaming VG32AQL1A Monitor you can buy another.