Google Docs download for windows – Arrange your file or create one Google Docs is one of the greatest software ever for doing any type of work with your fingertips.
Now Google Docs is available on the android platform so this is very good for android users now they can use Google Docs on the go.
In this post, I talk about how you use Google Docs offline on your Windows 10 device.
In android, you just need to install the app from Google Play Store and then you easily use the Docs app on your smartphone in just a single step.
In windows you need to go there official web page then you can use the Docs app,
But when you want to use it in offline mode or airplane mode so you lose all your work
in your Google Docs and this is the problem so you will learn in this post how you can use your Google Docs app without the internet.
Google Docs download For Windows Guide
Google Docs is an all-rounder software and its very important use for every user who works on the internet or stores any type of docs in Google Docs
if you want to use Google Docs for your windows machine then below I share some steps to get the Google Docs for windows.
Enable Google Docs Extension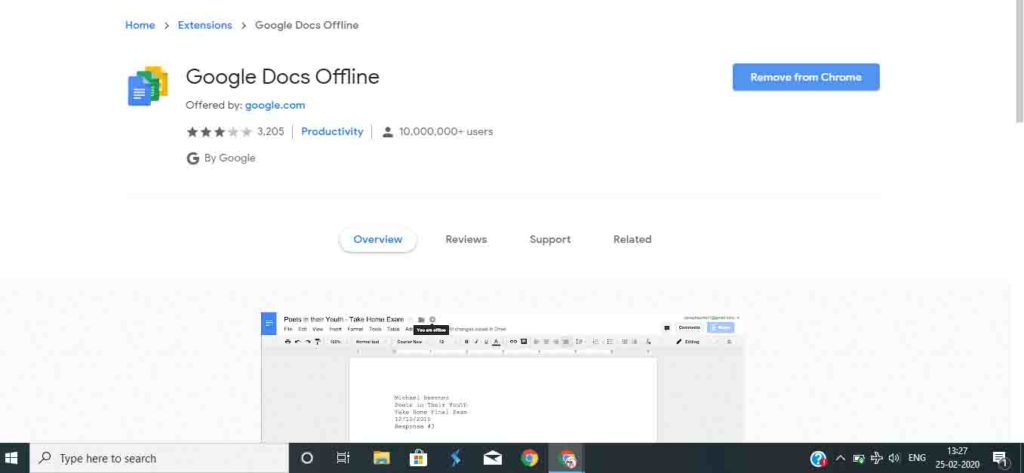 You need a Google Docs extension for your Chrome browser, so go to the chrome web store and search for the google docs and then add it to chrome.
When you added Google Docs to your chrome browser then go to the settings of the google docs and
turn on the offline mode so you can easily work during offline mode or airplane mode on your PC.
In this particular extension, you can also get the Google Sheet and so this is another benefit of this extension,.
Use Google Docs On Android Phone
This is also useful for Android users so you need just to install it from Google Play Store and use this great app for any type of work to do from your smartphone.
Download the Google docs App From the Play Store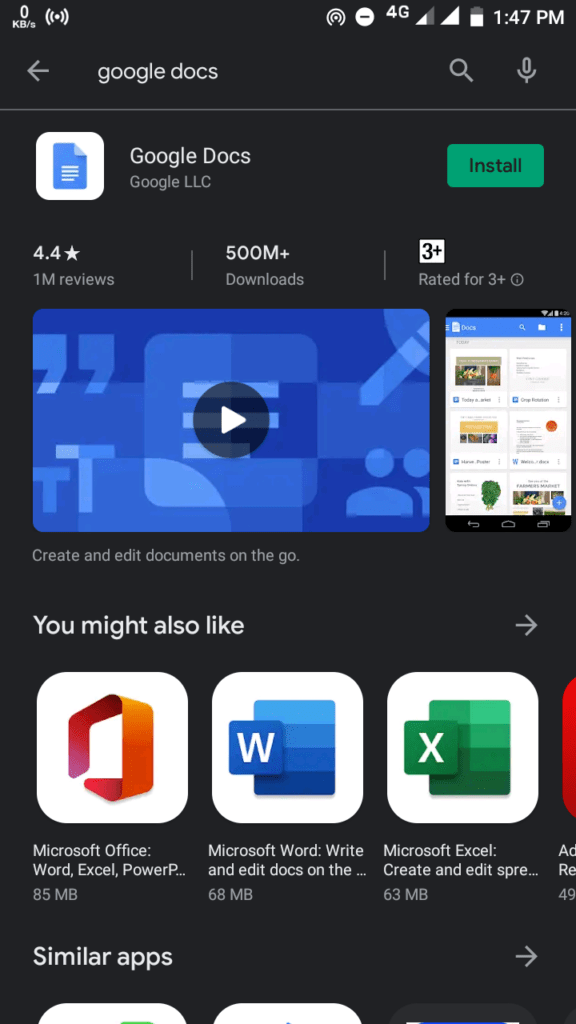 For android users go to the Google Play store and search for the Google Docs app and install the app,
this app is about 23 MB, this is very useful for android app users and you can get lots of features in this app.
Enable offline mode on the app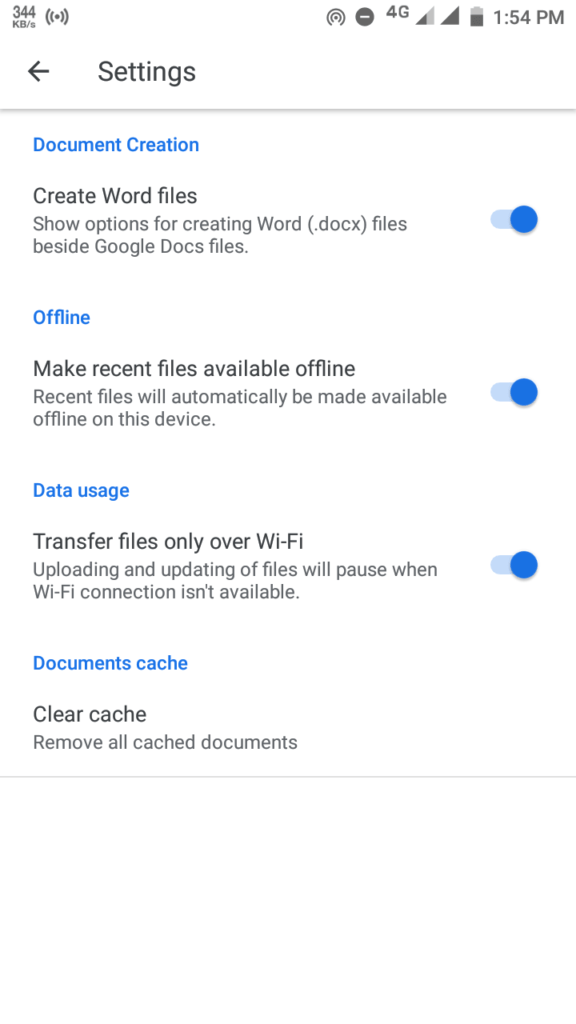 In offline mode, you can work during offline mode on the app and store and write anything in the app
if you have already the app and want to enable offline mode
then open the app and go to the settings then you can see the offline option,
just turn on the setting, and finally, you are all set to use Google Docs on your mobile phone.
Conclusion:
In this post, you will learn about how to use Google Docs in offline mode for windows and this feature you can use on your smartphone also if you found this post helpful then share this post with your friends or family.