How to add WooCommerce on your AMP WordPress website in just a few minutes, if you start a website and want to sell some stuff on your website then you know that,
WordPress is a great platform that can help you to create a brand-new website. If you launching a woo commerce store on your website then, website speed is one of the main problems in a WooCommerce store.
In the WooCommerce store, you have to list your product with high-quality images and if applicable video also included on your products to increase your product sales.
Most e-commerce sites avoid using AMP because of the lack of features getting on their site if they enable AMP,
But good page speed and the best user experience are now required to get a better ranking on organic search results, so AMP pages can help you to get a better ranking in a short time.
Well, not one thing AMP is not a ranking factor but it helps to increase your user experience and reduce the bounce rate.
Read: https://www.techotn.com/copywriting-hacks-that-are-useful/
How To Add WooCommerce To Your AMP WordPress Website
In WordPress, there are many AMP plugins available to enhance your site's user experience and fastest speed, and overall better ranking on organic search results.
For the WooCommerce feature on the WordPress website, many plugins don't support this feature, so for this feature, you have to go for AMP for the WP plugin.
This plugin helps you to customize your theme on AMP pages or posts, arrange your cart and products, Subscription, and many features included in this plugin.
This is a paid plugin to get the extension of the WooCommerce feature on your WordPress site. Price starts from 80$ for a single site and if you need a bigger plan then you can also choose from there. WooCommerce features are only available on paid plans so if you want to buy any plans, then you can directly purchase them from here.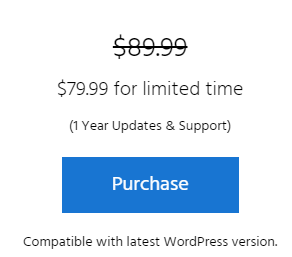 What You Will Get From This Plan
By purchasing this plan you will get the extension from AMP for Plugin, so firstly you need to install the amp plugin to your website and get to the advanced settings of the plugin,
then you can see the WooCommerce option over there so just click on it, and verify your purchase key from here.
And then you will get the all benefits of the WooCommerce feature on your website. Next is to set up your WooCommerce store theme and design and all those things.
In this plan, you will get an extension for one year, but if you want to use more premium extensions then you can also buy from there. The membership plan starts from 149$ and you can also get custom plans.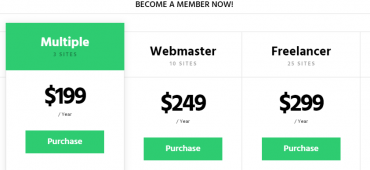 What Are the Features Of AMP For WP Plugin
This plugin is the best plugin for using AMP on your website, so let's talk about the features and other extensions you will get on this membership plan, If you are buying a combo plan then you will get all features and if you want to just buy one feature then you can buy a single extension.
Contact Form 7
This is one of the most popular plugins for WordPress users to get connected with their audience, You will get this extension on your AMP plugin.
Popup For AMP
This is another great feature of your AMP plugin, in this plugin, you can add a popup on your AMP pages.
WooCommerce For AMP
This is the best option on this plugin, so in this post, we are discussing this feature so you can get this feature from this plugin.
Star Ratings
You can easily show star ratings by this extension and increase your CTR from organic search results.
WP Forms
You can also get the WP Forms extension, to create custom forms on your AMP pages.
AMP Layouts And Theme
Get a variety of themes and layouts for your AMP pages, Choose your relevant theme on your AMP pages.
Elementor And Divi
Give your pages a brand new look with Elementor and Divi pages builder, this plugin supports this extension.
Post Views For WP
If you want to show your visitor's count on your post and this extension helps you to show visitor count through this plugin.
Shortcodes Ultimate Compatibility
Add buttons, and custom fields on your pages then it supports 50+ features to add shortcodes on AMP pages.
Table Of Contents
In AMP pages, you can add a table of contents to show your visitors.
These are some popular features you will get on premium membership on AMP for the WP plugin, these are not all extensions covered above you see the full list of the AMP features on their website.
Conclusion
WordPress is the best choice to create an E-Commerce website and if you want to add AMP to your WordPress pages, then you can use AMP for the WP plugin. With this plugin, you will get more flexibility and customization to your AMP pages and give a branded look to your AMP pages.