How to block pop-ups and redirection in the Chrome browser, In this post, we will learn how you can allow or block pop-ups and redirection on your Chrome browser.
Sometimes popups and redirection are bad experiences for you, and you can't do that time when a popup shows on a website, then you leave that site immediately.
When you are surfing the web and click on any website and you are seeing that lots of websites open in a new tab this is called redirection,
and this is more harmful to your device sometimes your personal data will be compromised due to automatic redirection and popups.
Well, In the Chrome browser by default popups and redirection are disabled, this is a nice thing but if you turn it on it sometimes and you forget that then it will be a bad thing for you.
Read: How to Secure Google Account Using Google Authenticator
How To Block Popups And Redirection In Chrome Browser
You have to keep disabling this option and how you can allow or disable pop-ups and redirection options, in this post in I will share all these things so read this post completely.
For disabling pop-ups and redirection on your Chrome browser follow these simple steps –
1. Go To Settings
Let's open your browser and go to Chrome browser's settings by clicking on the right sidebar's three-dot icon.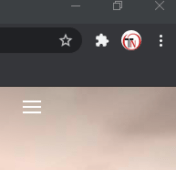 2. Go To Privacy And Security Settings
In the settings of the Chrome browser, you can see the option of Privacy and security settings over there, just click on the option, and then you can see the "Site Settings" option click on that
3. Go To Pop-Ups And Redirection Option
After going to the site settings you can find below Pop-ups and the Redirection option there, just go there by clicking on the option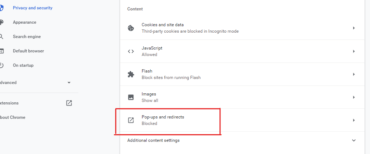 4. Block Or Allow Pop-ups And Redirections (By Default This Option is disabled)
Finally, you can see the settings of your pop-ups and redirection, this option is by default disabled, you can enable and disable the settings and when you enable this option you can see the list of the websites that you are allowed to pop-ups and redirection on your Chrome browser.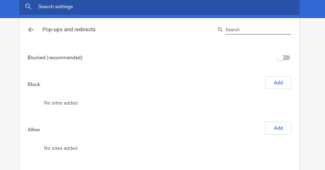 Conclusion
Many times Pop-ups and redirection are harmful to you, so avoid pop-ups and redirection. In this post, we learned about how to allow and block pop-ups in the Chrome browser if you found this post useful then don't forget to subscribe to our mail subscriptions for the latest post notifications and share your thoughts in the comments section.