How to share your photos with another Gmail id user, sharing a ton of pictures with a single click is easy now. Still, if you want to share your Google Photos images with a different user, you have to follow some steps to share your pictures with a single click.
If you are sharing images to a nearby device, you need an app that installs your smartphone. Then you can easily share your photos, big media files, documents, videos, and apps, this is so easy to use and also very fast.
When you want to share photos with your friend and your friend is not near to you, you have to share the images via email, WhatsApp, and other ways.
But if you share a ton of images or a library with your friend, then this is the problem, because you can't send your pictures via WhatsApp or email this is a horrible idea to share a ton of photos.
So Google Photos will help you to share your images via The Google Photos app or Google Photos official website.
We used to share anything with the help of WhatsApp. We can share video files, images, documents, audio files, and other files but there are many problems with sharing pictures with WhatsApp like reducing the image quality.
You can share your specific album with your friends with the help of the Google Photos app or website, and Google photos is a perfect solution for backup your photos and videos with unlimited storage.
Must Read: How to backup your photos with unlimited free storage with Google Photos
You don't need storage on your device to store your images. Google Photos will help you save your pictures, even video files with unlimited space.
You can add a partner to your Google Photos app and send all your albums and images to your friends.
To share your images with the help of Google Photos then firstly you have a Google account if you have not created a Google Account then create one.
Google Photos gives you unlimited storage with high image quality, for limitless storage you have to change the upload size in the settings of Google Photos, you can access the settings page by going on the app or directly on the website.
Below I share step by step guide to sharing your images with the help of Google Photos –
1. Open your Google Photos app or go to the official website
If you are using a phone then install the Google photos app or you can directly access Google Photos by going to the official website of Google Photos.
2. On the homepage go to sharing option
In your Google Photos app or the website, you can see on the homepage a sharing option over there you need to just go to sharing option by clicking that option.
3. Add your partner with their Gmail id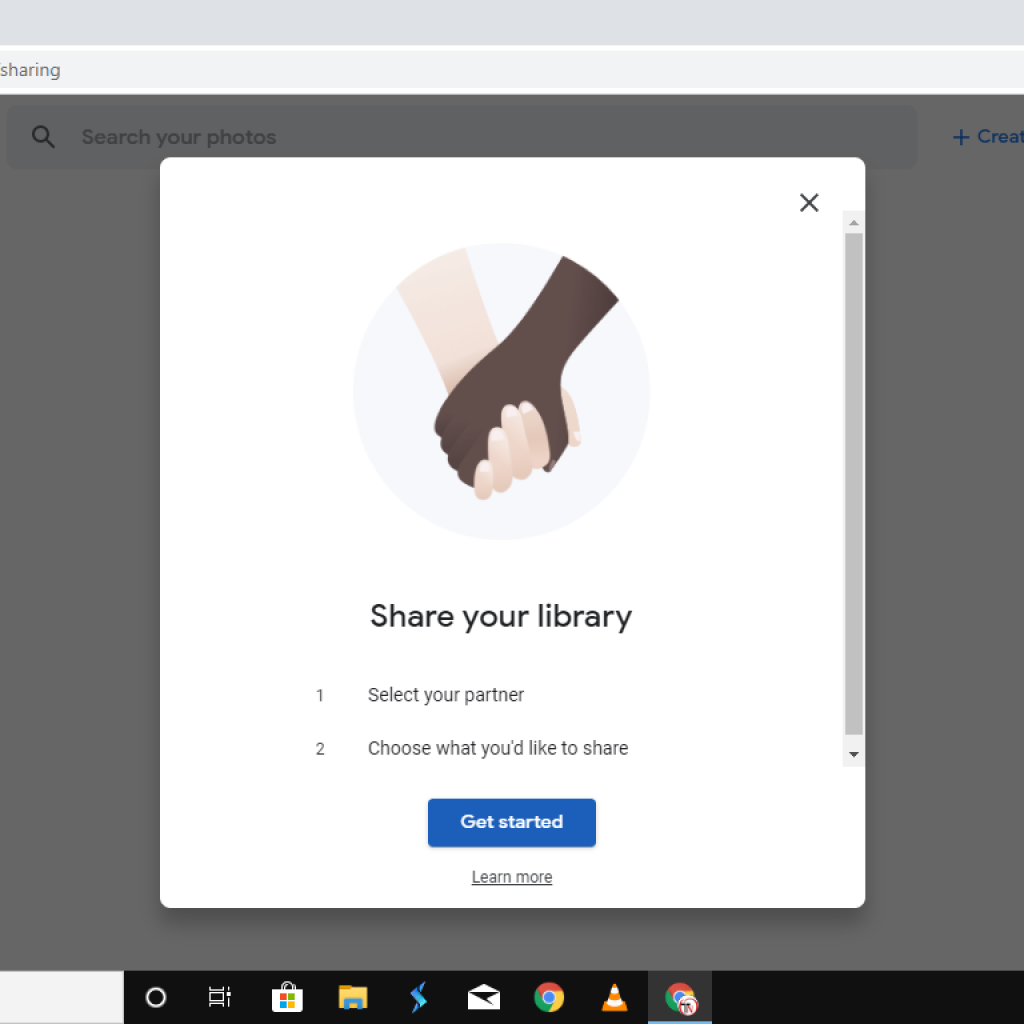 When you go to sharing option where you can see a popup window, for sharing your images with your friend you have to add their Gmail id, after adding a Gmail id a confirmation mail is sent to your friend's Gmail, and when your friends accept then you can share your photos with your friends with a single click.
Conclusion
For sharing your pictures, Google Photos is the best option. In this post, I shared some information about how you can easily share your images with the help of the Google Photos app or the website.