Acer Nitro QG241Y Pbmiipx Review – If you are looking for a 165Hz monitor with a cheap price tag then this is perfect for you, It has 23.8 inches flat display with FreeSync Premium, HDR10, and a 165Hz refresh rate that is perfect for heavy gameplay. The downside of this monitor is the stand is not fully adjustable so you can only use tilt adjustability.
Another downside of this monitor is the HDR performance is not that good as it has decent peak HDR brightness and the viewing angles need improvements, for gaming there is no issue with screen tearing, flickering, or any other lag.
The monitor's performance is excellent and the price tag is also very impressive. Talking about the screen of this monitor then the 23.8 inches flat display has decent color accuracy but is okay for gaming as gamers don't need color accuracy but better HDR can enhance the HDR gaming experience that is missing in this monitor.
Acer Nitro QG241Y Pbmiipx Review
Most gamers want a bigger display and high performance but the price tag will be high as the build quality and features increase the rate of the monitor if you want some budget option to switch same performance then the Acer Nitro QG241Y Pbmiipx might be a good option.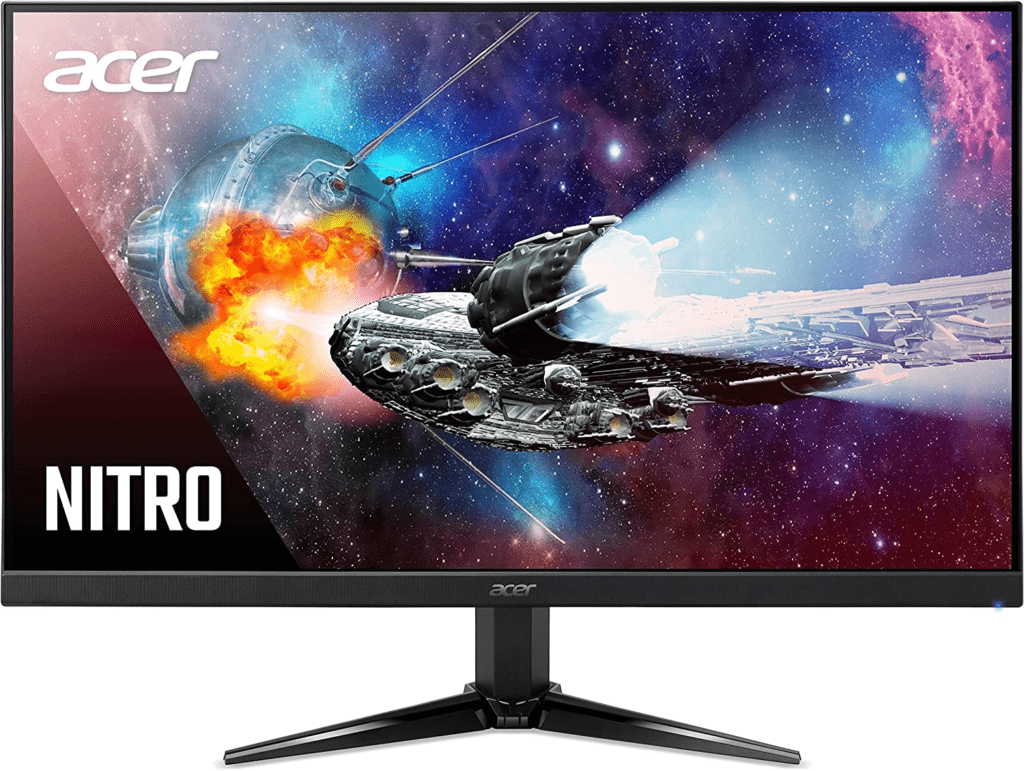 The build quality is decent and the looks of this monitor are matching to many other Acer Nitro models the bad thing is the stand doesn't support height adjustments so it will be a pretty uncomfortable experience if you want to adjust the height of the monitor to a comfortable position.
Build and Design
The body is made from decent plastic with thinner bezels on three sides, the v-shape stand is small and fits perfectly on any desk size with huge space so you can keep stuff below the monitor. The minimum boser looks nice, and the display size is good for those who are looking for a small screen size.
The biggest negative thing about the hardware of this monitor is the stand doesn't offer height, pivot, and swivel adjustments. The adjustability of a monitor gives a more comfortable experience while playing games for hours and hours or working, it helps to get a better viewing angle without moving the monitor to a different place.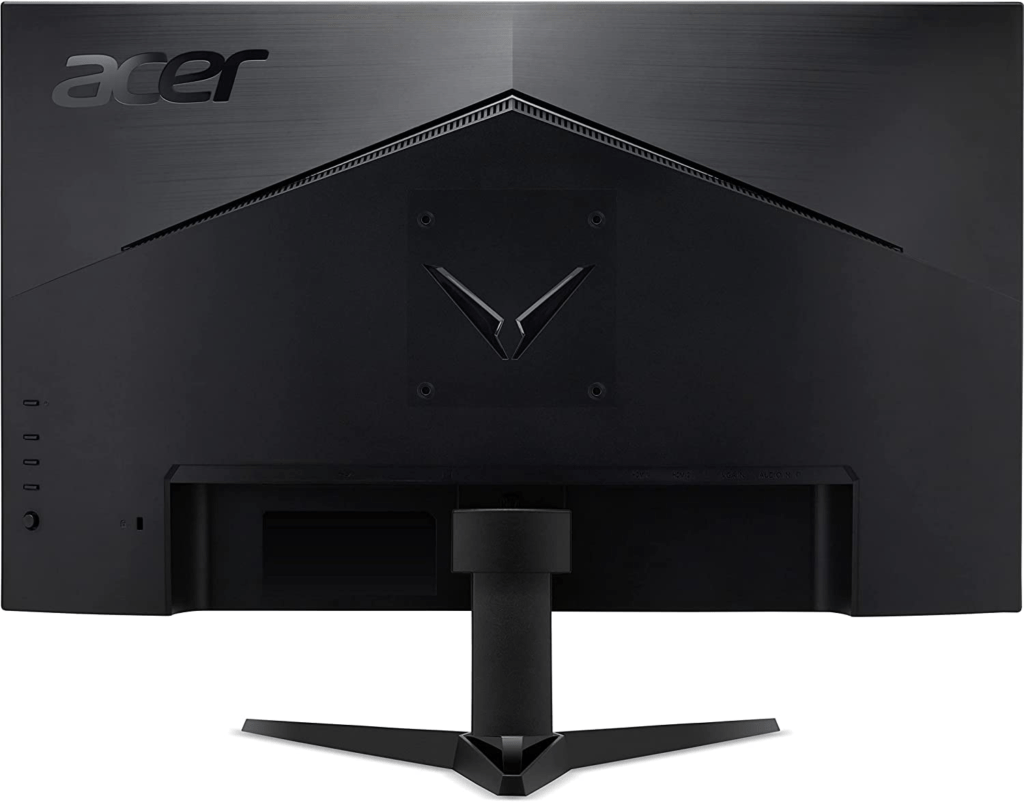 The weight of this monitor is 3.12 kg with the stand, it's very lightweight due to its small display size and plastic body, and the dimensions are 16.30″x21.30″x8.70″ with the stand.
Image Quality
The Acer Nitro QG241Y Pbmiipx offers a 23.8 inches flat panel with a resolution of 1920 x 1080 pixels, the monitor supports HDR10 for better dynamic range but not enough brightness to produce true HDR playback, it's pretty bad for HDR gaming and overall the image quality is okay, the horizontal and vertical viewing angles needs some improvement.
Performance
The monitor comes with a peak 165Hz refresh rate that gives you smoother and shutter-free visuals without any screen tearing, flickering, or blurry visuals with the help of FreeSync Premium. You can play games for long hours without skipping any graphics, so performance wise the monitor is solid and justifies the price tag.
Connectivity
The monitor supports DisplayPort, HDMI, and audio output, there are no USB Ports that's a little disappointing.
Pros
165Hz smooth refresh rate, Response time is very fast, compact, and lightweight, and comes with a very low budget.
Cons
No fully adjustable stand, weak HDR brightness, and No USB Ports.
Price Trends
Comparison
These are the main competitors of the Acer Nitro QG241Y Pbmiipx –
This is the most popular 165Hz refresh rate budget monitor in the market with the same specs as the Acer Nitro QG241Y Pbmiipx, it has slightly better image quality but the same downside like don't have a fully adjustable stand and HDR s not that impressive, the price tag also very similar.
The LG 24GQ50F-B offers a 24 inches display, 165Hz refresh rate, and AMD FreeSync Premium, the color accuracy is good in this monitor but it doesn't have HDR and the stand is not fully adjustable, you can only use tilt adjustments. The SDR brightness and contrast are good and balanced and bring vibrant playback without HDR.
If you want a curved monitor then this is a good choice as it has a 1500R curved display with 165Hz refresh rate, AMD FreeSync, and pivot adjustability that's nice because usually curved monitors don't support pivot adjustments, and the budget is very, low so it will be a great choice.
Conclusion
The Acer Nitro QG241Y Pbmiipx is a very good model as it is very lightweight and performance is amazing monit9rbut it has some downsides like the stand and the image quality, If you are looking for a 24 inches monitor then definitely you should check its competitors to fulfill your need. Like if you want a curved monitor then you can go for the ViewSonic model.