LG 32UQ750 Review – A higher resolution for gamers and working professionals can help a better playback experience. Still, few options are available in the market, and the LG 32UQ750 is one of them. It has 32 32-inch flat 4K UHD display with HDR10, 144Hz refresh rate, AMD FreeSync Premium, USB Type C port, and an adjustable stand.
It has better brightness and colors so it's great for content creation and graphics designing work, and for gaming, it's impressive with super smooth visuals without any screen tearing, flickering, or blurry visuals thanks to its higher refresh rate and FreeSync combination.
The price tag of this monitor is $596 at Amazon, it's a little expensive but worth it, last it has all features that users want for gaming or work, so it's a choice for those who are looking for a gaming cum working monitor so they can use it for both gaming and work purpose.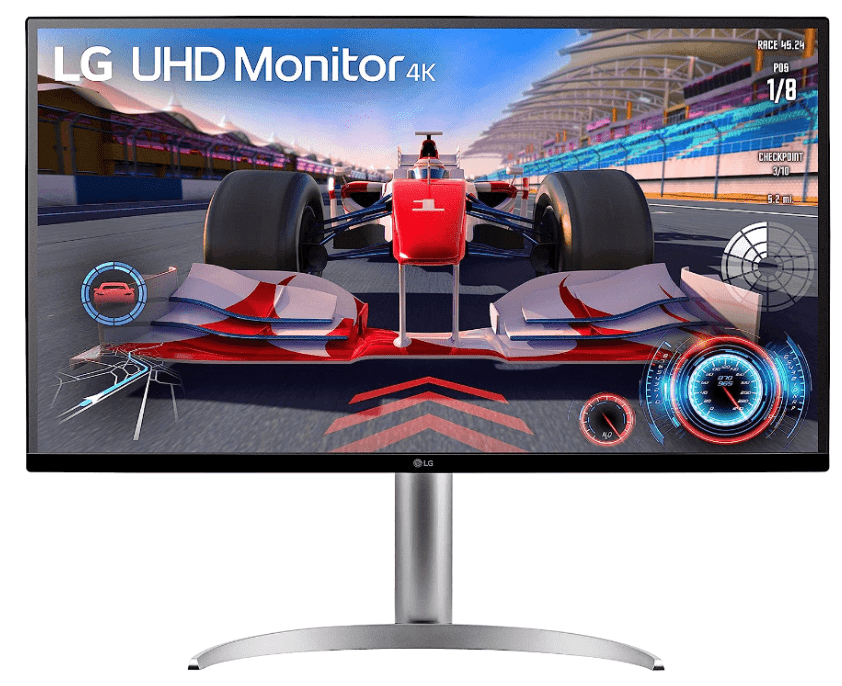 Just like the positive point, it has a few negative things such as it doesn't have swivel adjustments and the HDR peak brightness needs improvement otherwise there are no issues such as the build and image quality,
Read: LG 43UN700-B Monitor Review
LG 32UQ750 Review
There are no better options in the market with a 4K, 144Hz, USB C port combination, It has balanced features with a reasonable price tag, but if want some specific features then check our comparison table to view other options. Talking about the LG 32UQ750 it's really impressive at gaming as well as productivity,
it can handle a heavy workload and at the same time you can play games without any frame drop, lagging, or screen tearing issues, It's an all-rounder monitor for different purposes.
Build and Design
The body of the LG 32UQ750 is made from plastic with a curved stand, The design of this monitor is very similar to other LG models so there is no new thing. The curved and easily handles the weight of the monitor perfectly and gives you better viewing angle capabilities by using its height, pivot, and tilt adjustability.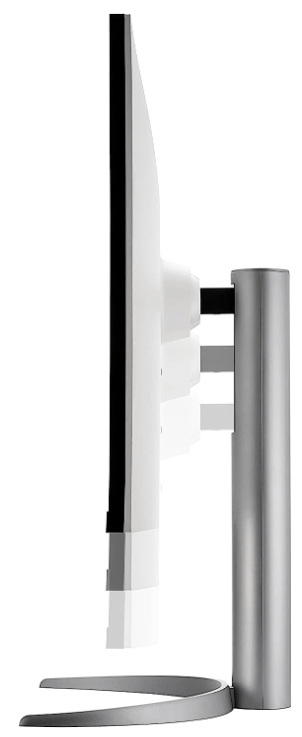 The sad thing is you can't use swivel adjustability in this monitor as it doesn't support that, you can just adjust the height of the stand for better visibility of the screen Also you can tilt and pivot the stand.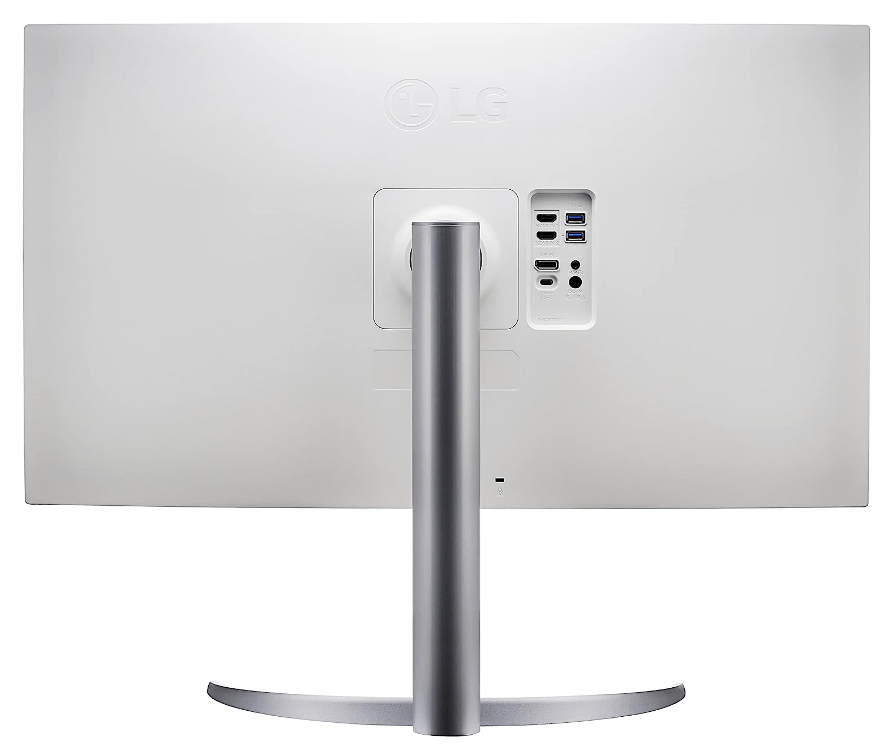 The weight of this monitor is 8.7 kg with the stand and the dimensions are 28.1″ x 23.5″ x 9.4″ (Up) 28.1″ x 19.2″ x 9.4″ (Down) with the stand.
Image Quality
The LG 32UQ750 offers a 31.5-inch flat VA panel with a resolution of 3840 x 2160 Pixels. The overall image quality is good, it has HDR10 support that performs perfectly Also the SDR brightness is impressive but the HDR peak brightness I not super high so HDR playback looks good but won't get the full potential of HDR10 support. One more downside is the viewing angle slightly needs improvement.
Performance
It has a peak 144Hz refresh rate, and AMD FreeSync Premium brings the perfect gaming environment, The graphics are always stable, flicker-free, and blur-free so you won't experience any screen entering or sow response time issues. For a long gaming session, this is the perfect monitor you can get, Also the image quality and the vibrant visuals make the Olaybcak more punchy and colorful.
Connectivity
It offers HDMI 2.1, DisplayPort, USB Type C port, and audio ports.
Pros
4K, 144Hz refresh rate, FreeSync, Type C port, HDR10.
Cons
Weak viewing angles and HDR brightness is slightly low.
Price Trends
Comparison
These are some of the best options that you can compare with the LG 32UQ750 –
The Acer Predator XB283K KVbmiipruzx offers a 28 inches 4K IPS panel with 144Hz refresh rate, FreeSync, DisplayHDR 400, Type C port, and HDMI 2.1 connectivity, It is one of the cheapest monitors you can get in the market with excellent colors and quick response time. The downside of this monitor is the stand is not fully adjustable, and it has a small display size of 28 inches.
If you want a curved display then you can go for the GIGABYTE M32UC, It has 32 inches curved panel with a 144Hz Refresh rate (Overclock to 160Hz), VESA DisplayHDR 400 for deeper blacks and vibrant colors, a USB Type C port for faster data transfer and HDMI 2.1 connectivity makes gaming more immersive with PS5 and Xbox X compatibility. the drawback is The stand supports only height and tilt adjustability so there are swivel and pivot adjustments.
If you are okay with not having a Type C port then the Asus VG28UQL1A is a great choice, It has 28 inches display with 144Hz refresh rate, G-Sync, DisplayHDr 400, HDMI 2.1, the super quick response rate makes the gameplay more responsive and the build quality is good with a price tag of 599$. The only drawback is not having a USB Type C port.
Conclusion
The LG 32UQ750 is a pretty decent monitor, Choose only when you need a monitor from "LG" otherwise there are other options available with better features and the overall best deal for you such as the Acer Predator XB283K KVbmiipruzx or The GIGABYTE M32UC (if you want a curved panel). I will recommend both Acer and Gigaybte monitors, You have to decide what you need like for a curved display Gigyabyte is perfect for you.
I hope this post helps you to choose the right 4K 144Hz monitor with a Type C port and better image quality, Let's bookmark this webpage for quick access to the most personalized monitor reviews.