How to delete Bing from the Chrome browser? If you want to remove your Bing search engine permanently from your chrome browser, then this post is only for you.
Search engines help us to get the best and relative posts or websites on organic search results, and you know that in Google Chrome you have already had a default search engine like – Google, DuckDuckGo, Bing
In Google Chrome there is an option available to change your default search engine to another search engine and you can also remove a particular search engine from the list.
In this post we will learn how to remove or delete the Bing search engine from your Chrome browser, So read this post completely.
Google Chrome is the secure and fastest web browser and delivers the best user experience for users, this reason why we prefer to use the Chrome web browser.
How To Delete Bing From Chrome Browser
Let's talk about how you can easily delete Bing from your Chrome browser with a simple step. If you are using a desktop then you can remove the Bing option from your search engine list, but if you are using a mobile phone then you can't remove the Bing search engine,
I don't think that you need to delete the Bing option on your search engine list that you can find on your Chrome settings, because this is just an option so there is no problem to keep this option. Whenever you want to change it, you can remove this option from your Chrome settings
Remove Bing From Chrome Search Engine List
You have to keep this option on your mobile phone, but on the desktop, you can easily remove Bing permanently from your chrome browser. Below I shared the simple step to delete the Bing search engine on Chrome.
1. Open Chrome Settings
To find the option of Bing search engine, go to Chrome settings, you can see a search engine option in the left sidebar, just click on the option.
2. Go To Manage Search Engines
After clicking the search engine option, on the next screen you can see the manage search engine option, let's click on this option.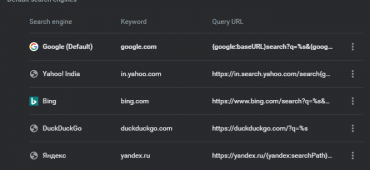 3. Remove Bing Option
You can see all search engines are available in this list, you can find the Bing option below. To remove Bing from this list you need to click on the three dots then you will get the "Remove from list" option, finally just remove the Bing option from this list.

Conclusion
In this post, you learned about how to delete the Bing search engine from your Chrome browser step by step. If you found this post useful then don't forget to share and if you have any questions then comment down below, for more such tips and tricks subscribe to our newsletters.