LG 27UK650-W Review – If you are looking for a multitasking monitor for your working setup, the LG 27UK650-W is a very good option. In this post, I shared all information about the LG 27UK650-W.
It has 27 inches UHD flat display with a 4K resolution, the display supports HDR 10 capabilities that give you an immersive viewing experience.
The picture quality is very good but it doesn't have a good contrast ratio and HDR peak brightness, also there are no USB Type C ports and the stand is not fully adjustable. So these are the main cons of the LG 27UK650-W.
But there is some good point that makes this monitor perfect for your work, let's see the features and other details closely.
The LG 27UK650-W is a multitasking monitor with better resolution and good image quality that is good for work, You can play games on this monitor as it has FreeSync that enhances overall performance but not for heavy games because it offers a 60Hz refresh rate that is not ideal for rugged gameplay.
This means that LG 27UK650-W is not a proper gaming monitor you can play games but don't expect faster response time and responsive visuals due to its lower refresh rate.
LG 27UK650-W Overview
The LG 27UK650-W offers a 27 inches 4K HDR display with a 60Hz refresh rate and FreeSync capabilities, 99% sRGB rate, with decent built quality. The stand of this monitor supports tilt, Height, and portrait adjustability, there are no swivel adjustments.
Also, there is no USB Typen C port for better connectivity options. The colors are really good but on the contrary st and the HDRV peak brightness is a little low and the overall HDR performance looks little down quality.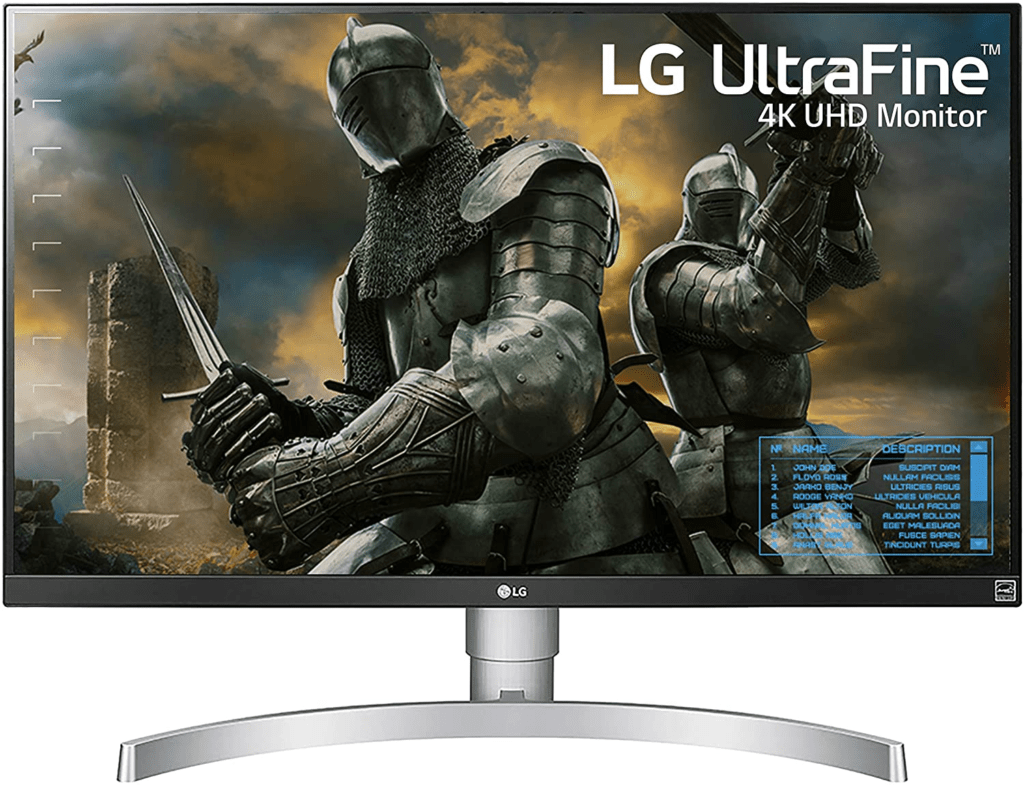 As I already said the monitor is not for true gaming and you can play casual games on this monitor with some performance issues because it doesn't have a higher refresh rate that gives you super-smooth visuals while playing games.
Build and Design
The body of the LG 27UK650-W is made from plastic, The des of this monitor is very nice, but the body doesn't feel sturdy and the stand fits perfectly on your desk due to its curved design.
The stand offers higher adjustability with the portrait (clockwise) and tilt adjustability that you can change the viewing angle of this monitor to your favorite viewing position but the monitor doesn't offer swivel adjustability which is the bad thing about this monitor.
The weight of this monitor is around 6.1 Kg, that kind of a good thing that you can easily move the monitor to any corner in your setup. The dimensions are 24.1 x 9.1 x 22.3 inches.
Image Quality
The LG 27UK650-W comes with a 27 inches 4K Display with HDR 10, 99% sRGB, and overall good image quality but has some weak level of contrast ratio and HDR peak brightness that reduces the HDR performance on this monitor.
The colors are accurate and vibrant but the HDR is not very impressive so if you are watching HDR content on this monitor you might see the quality a little weaker, The image output is good, and the colors are sharp and vibrant.
Performance
The monitor supports AMD FreeSync and offers a 60Hz refresh rate that is not enough for playing hardcore heavy games without tearing screen flickering and blurry visuals. You can play lightweight games with good graphics and smoothness but not for heavy gameplay.
Connectivity
The monitor comes with a Display Port, HDMI, and audio output, but no USB ports.
Pros
4K resolution, FreeSync, and Colors are good.
Cons
Weak contrast and HDR peak brightness, Low 60Hz refresh rate, Not fully adjustable, No USB Ports.
Price Trends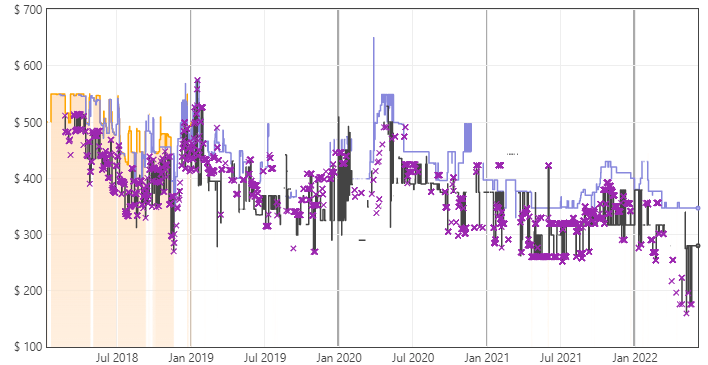 Comparison
These are the main competitors of the LG 27UK650-W –
The ASUS VG289Q is better than the LG 27UK650-W, It has a better response rate and better HDR gaming on this monitor, but not heavy gaming as it has a low 60Hz refresh rate. The monitor offers a 27 inches 4K HDR 10 display with AMD FreeSync. The price tag is lower than the LG model and overall it's a good monitor with HDR capabilities.
If you want a proper multitasking monitor with excellent image quality and productivity then the27 inches 4K UHD display with HDR Samsung S80A LS27A800UNNXZA. It has 27 inches flat 4K UHD display with HDR 10 support, Deeper colors, and much more details and sharpness. The one big reason that you can choose this monitor is the USB Type C port, this is the plus point in this monitor that gives you a perfect productivity experience.
If you don't have a budget but want a 4K monitor with good image quality then the AOC U2790VQ is a good option. It offers 27 inches 4K UHD display with a 60Hz refresh rate, 108% sRGB, and the price tag is very cheap But the downside of this monitor is there is no HDR, NO USB Ports, NO FreeSync/G-Sync, and the adjustability of the stand. You can only choose this monitor when you have a tight budget and want a 4K monitor with good image quality.
Final words
No doubt LG 27UK650-W is a very good monitor but just like the pros it has many cons, I shared every important thing in this monitor, and you can decide which is good overall. I compared with three competitors and I personally Like the Samsung model because it has overall good features and better image quality. If you don't budget then you can go for Asus or AOC is the cheapest 4K monitor. So I hope this post helps you to choose the [perfect monitor for your need. Thanks for reading this post.