MSI Optix G271 Review – It offers 27 inches 1080p IPS display with a 144Hz refresh rate and FreeSync compatibility, at a budget price tag. but the monitor doesn't have a fully adjustable stand, excellent viewing angles, and deeper blacks in darker backgrounds.
If you are looking for a 144Hz gaming monitor that supports FreeSync to enhance the overall gaming experience, then the MSI Optix G271 is a good option for you, It has a better response rate and is very good performance level at a very exciting price tag.
Just like the good things it has many downsides such as the adjustability, viewing angles, deeper blacks, etc. It is a good option for you if you are ready to compromise these things otherwise there are many options available in the market that I discussed in this article.
Read: MSI Optix G272 Review – 144Hz, Non-Adjustable Stand
MSI Optix G271 Overview
The MSI Optix G271 comes with 27 inches IPS display, with a resolution of 1920 x 1080 pixels. Colors and the overall image quality are good, the contrast and brightness, and the color accuracy are impressive, note that this is a gaming monitor so you're getting good picture quality with excellent performance. But the horizontal angles are not that great blacks are not very accurate and you can see the difference in a dark environment.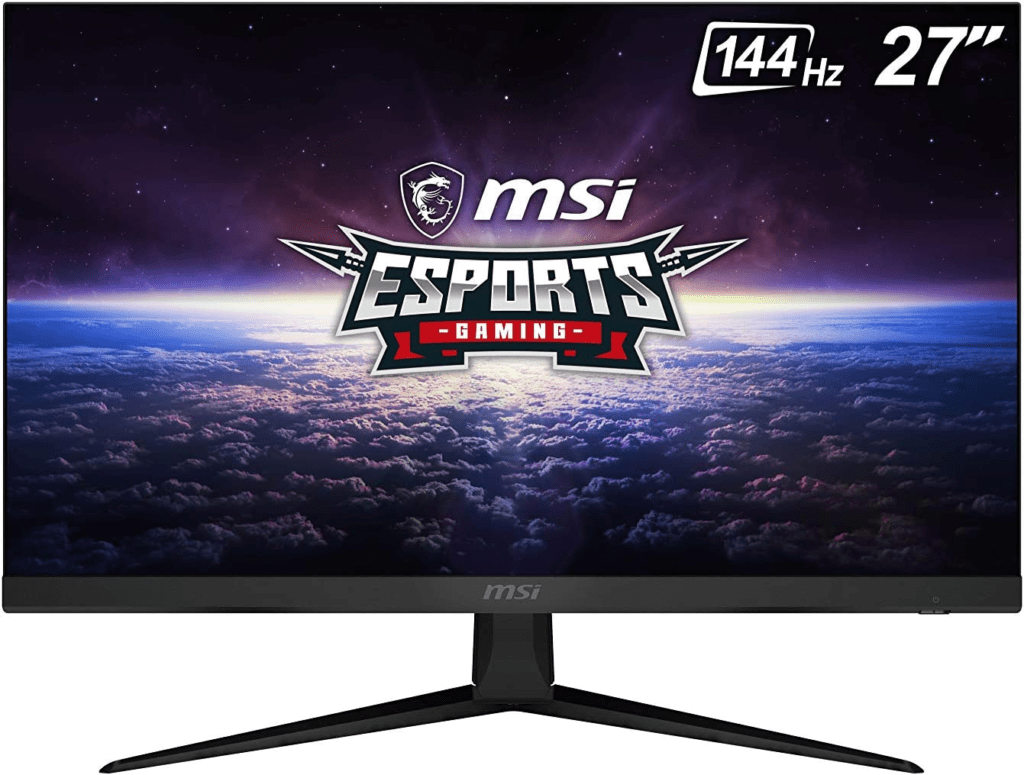 Also, it has only title adjustability, there is no height and, swivel, portrait option to adjust the monitor to your comfortable viewing position. Adjustability is a very needed feature on any type of monitor, it is very important to change the position of the display to your favorite position.
Build and Design
The entire body of the MSI Optix G271 is made from plastic, the stand is a little wide and maybe captures some space in your desk, It depends on your desk size but perfectly fits and handles the body. As I already talked about its adjustability options, It's disappointing in height adjustability, swivel, and portrait. You can only change the angle of the display by tilting it to a limited angle.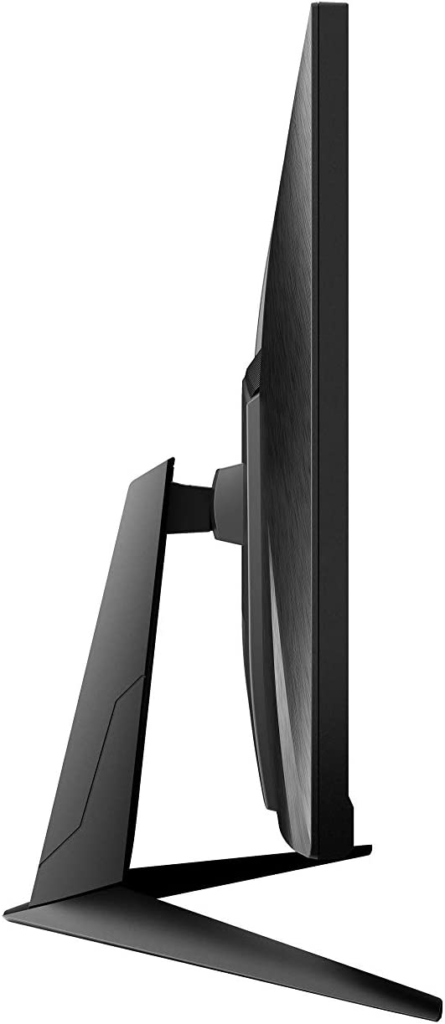 While long gaming sessions it's very important to change your sitting position as well as the viewing angle of the display so you won't feel tired and fatigued during the game, and you can 100% focus on the gameplay.
The weight of this monitor is around 4.09 Kg, which is lightweight and you can easily carry the monitor t different corners of your setup, The dimension of the monitor is 21.4 x 7.1 x 15.8 inches.
Image Quality
The MSI Optix G271 provides 27 inches flat IPS1080p display, with awesome color accuracy, good contrast, and brightness level. It doesn't have HDR, so you can enjoy HDR content on this monitor. The viewing angles are weak and the blacks look greyish in the darker background, Not noticeable in a normal room. Obviously, it's a budget gaming monitor that focused on performance so you will get any super sharp image quality for editing and content creation work, it is good but not great.
Performance
It has a 144Hz refresh rate that is good and gives you a super smooth gameplay experience without any screen tearing flickering and blurry visuals. It supports FreeSync and boosts up the graphics with more stable rendering, you can play heavy games on it without any big issues. The monitor is a very good performance and justifies the price tag, it is a flat monitor if you are looking for a curved gaming monitor then check these 6 Ultrawide Curved Monitors.
Connectivity
The monitor comes with DisplayPort, HDMI, and 3.5 mm audio output. There are no USB ports.
Pros
144Hz refresh rate, AMD FreeSync, Price tag.
Cons
No Fully Adjustable, weak deeper blacks, No USB Ports,
Price Trends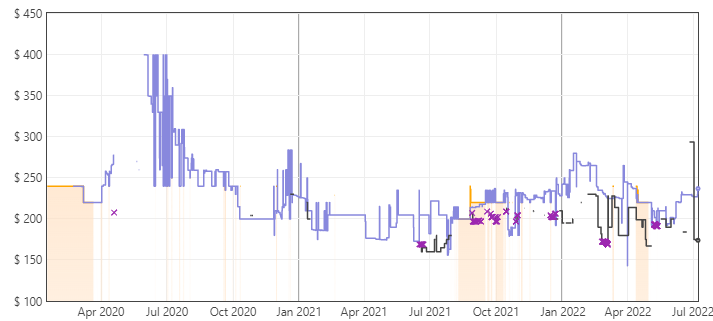 Comparison
These are the main competitors of the MSI Optix G271 Monitor –
The VIOTEK GFI24CBA is a great option for you, It has a 144Hz refresh rate with FreeSync and an adjustable stand that gives you a comfortable view angle. If you are looking for a cheap 144Hz gaming monitor then this is perfect for you, You will get all features at a very low cost.
This is another good option that you can choose, It offers a 165Hz refresh rate with G-Sync and a fully adjustable stand. The ASUS VG248QG gives you more performance at a very low cost, this is a very good option and better than the MSI model.
If you are more serious about performance and image quality with super-smooth visuals, Samsung's Odyssey series is the most popular gaming monitor in the market and the odyssey G3 is one of them. It has a 144Hz refresh rate, AMD FreeSync Premium, Fully adjustable, display with amazing contrast and vibrant colors at a very good price tag.
Final Words
The MSI Optix G271 has a 144Hz refresh rate and FreeSync, with good performance but there is no adjustability option sin this monitor and many other image quality issues, you can choose another monitor that gives you a perfect performance within your budget. I have already compared it with 3 monitors, according to your budget and requirements you can choose any of them.