Samsung Odyssey G51C Review – There are many gaming monitors in the market. Still, many struggle to get a smooth gaming experience, which wastes money. Getting a trusted and popular monitor gives you a peaceful gameplay experience without any issues and justifies the pricing.
If you are looking for a high refresh rate gaming monitor with fantastic image quality, then the Odyssey series is always the best in the market, and The Samsung Odyssey G51C is one of them. It has a 27-inch flat IPS display with a max 165Hz refresh rate and supports AMD FreeSync Premium for gitter-free graphics.
The best thing about this monitor is that the stand is fully adjustable. You can change the panel's angle to your favorite position by tilting, swiveling, pivoting, and adjusting the monitor's height to your favorite place.
If you want some of the other alternatives, then this one them check out our comparison table to get a better overview of the market so you can choose the right product.
Read: Samsung Odyssey G32A Review – 165Hz, Adjustable
Samsung Odyssey G51C Review
The Samsung Odyssey G51C is the best option for those looking for a smooth high refresh rate HDR10 monitor with a reasonable price tag, but from a gaming point of view, this monitor never disappoints in any area. All are great, with excellent built quality to perfect image quality.
Talking about this monitor looks similar to other Samsung Odyssey series. The built quality is good, and the display is slightly wider than usual. The pricing is also reasonable. Right now, you can get this monitor for below 300$. That's amazing for a 165Hz HDR10 gaming monitor from Samsung.
Build and Design
The body of the Samsung Odyssey G51C is made from solid plastic with a sturdy finishing touch, and the screen bezel is skinny, enhancing the monitor's overall look. The monitor perfectly fits any desk size without capturing any extra space on your setup.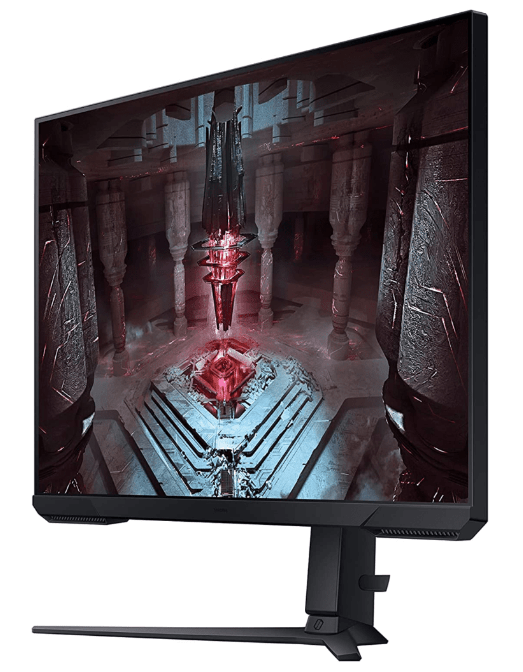 The wide V-shaped stand gives you the most comfortable viewing experience by using its full adjustability feature, and you can adjust the monitor's height. Also, you can change the panel orientation by tilting it or using a swivel and pivot to get a better viewing angle.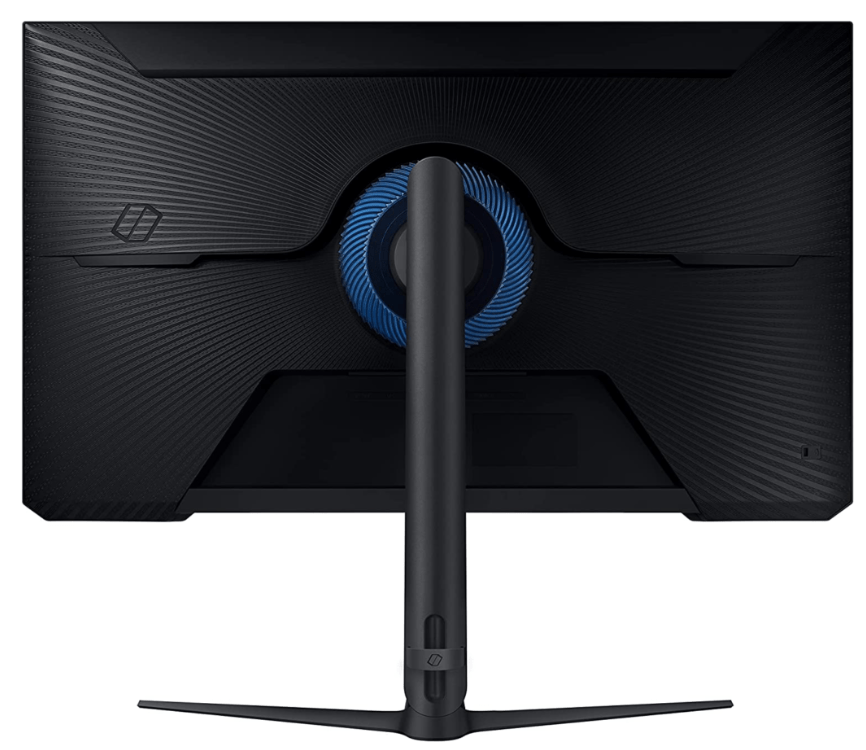 The weight of this monitor is around 4.79 Kg with the stand, and the dimensions are 24.34 x 20.5 x 9.22 inches.
Image Quality
The Samsung Odyssey G51C offers a 27-inch flat VA panel with a resolution of 2560 x 1440 pixels, and the panel supports HDR10 for better dynamic range and overall sharpness of playback. The color accuracy is not very impressive, but it's okay for most gamers. They don't need cutting-edge image quality because they will not use this monitor for graphics designing or editing. Still, if you want a better color accuracy monitor, you can choose another option in the market that offers 4K resolution with 100% sRGB coverage.
Performance
The monitor has a massive 165Hz peak refresh rate and AMD FreeSync premium for stable graphics that give you an immersive gaming experience. You can play heavy games on this monitor without any screen tearing, flickering, or blurry visual issues. Gaming-wise, the monitor performs well. There are no complaints about this monitor; this is one of the best monitors offering balanced specs with a reasonable price tag.
Connectivity
The monitor comes with HDMI, DisplayPort, and an earphone jack. There are no USB Ports.
Pros
165Hz refresh rate, AMD freeSync Premium, Fully adjustable stand, HDR10.
Cons
No USB Ports and weak HDR brightness.
Price Trends

Comparison
These are the top 3 alternatives you can choose over the Samsung Odyssey G51C Monitor –
The LG 32GN550-B offers a giant 32 inches IPS display with a 165Hz refresh rate, and the panel supports HDR10 for overall better image quality; the best thing about this monitor is it supports both FreeSync and G-Sync for a fantastic gaming experience. The LG 32GN550-B is better than the Samsung Odyssey G51C as it has an extensive 32 inches display bigger than the Samsung Odyssey G51C, with FreeSync/G-Sync, technology, and the price tag is fantastic because there are no other great options at this price tag.
The SAMSUNG Odyssey G50A is a better choice than the Odyssey G51C because it has a more significant 32-inch IPS display below the 300 price tag. This could be a better choice if you are looking for a curved gaming monitor with a bigger screen size display then this is a perfect choice. It has 32 32-inch curved display with a 165Hz refresh rate, G-Sync, HDR10, and a fully adjustable stand.
The ASUS VG27WQ1B offers a 27-inch 1500R curved display with FreeSync premium with 165Hz max refresh rate, HDR10. This is another curved gaming monitor that you can choose from, and the response rate is impressive in this monitor, but the downside is there are height and pivot adjustments in this monitor, and it has swivel and tilt adjustments.
Conclusion
No doubt, the Samsung Odyssey G51C is one of the best gaming monitors with an impressive gameplay experience. Still, some other options are available with better specs and pricing, like if you want a curved monitor. You can go for the Odyssey G50A, an excellent monitor at a $300 price tag, and it is way better than the G51C due to its big screen size 32-inch display, and G-Sync/FreeSync capabilities.
I hope this post helps you choose the right monitor for your needs; before buying a monitor, always watch the latest products and price trends to get a better deal.