LG 27GR75Q-B – If you are a hardcore gamer and want a super smooth gameplay experience, then the LG 27GR75Q-B is the best option you can get in the market. It has a 27-inch FHD IPS display and a 165Hz fast refresh rate for flicker-free gameplay. Also, the LG 27GR75Q-B comes with HDR10 and 99% sRGB coverage for better color accuracy.
While most gaming monitors don't offer better color accuracy this is exceptional, and the price tag is also very impressive as you can get this monitor below $300 On the positive side of this monitor, it has some downsides like the stand of this monitor is not fully adjustable it has only tilt and height adjustments that is little disappointing.
Also, the horizontal and vertical viewing angles need improvements, and the HDR peak brightness and contrast are not balanced in some visuals, so it's not for height-end HDR gameplay like the 600$ monitors, but overall, justify the price tag because this monitor ranges the image quality and performance is an excellent option from LG.
If you want a fully adjustable stand or better HDR gaming, check out our comparison table for a better market overview and choose the right product.
Read: LG 32GN50R Review -165Hz, G-Sync/FreeSync, Tilt only
LG 27GR75Q-B Review –
The LG 27GR75Q-B offers a 27-inch display with 165Hz refresh rate and AMD FreeSync/G-Sync support, and It has a 99% sRGB rate for maximum color accuracy. This is perfect for gamers as it gives you an impressive gaming experience without flickering, screen tearing, or blurry visuals. The graphics are smooth and responsive due to its 165Hz refresh rate and FreeSync/G-Sync compatibility.
The design of this monitor is very similar to many LG models, and the V-shape stand supports height, pivot, and tilt adjustments. This monitor has no swivel adjustments, but the price tag is great and justifies its specs.
Build and Design
The body of the LG 27GR75Q-B is made from decent plastic material that looks good as it has slim bezels. This monitor's stand handles the monitor's weight perfectly and without capturing extra space on your desk. You can adjust the height of the frame to your favorite position. Also, you can change the angle of the display by tilting and using pivot adjustments.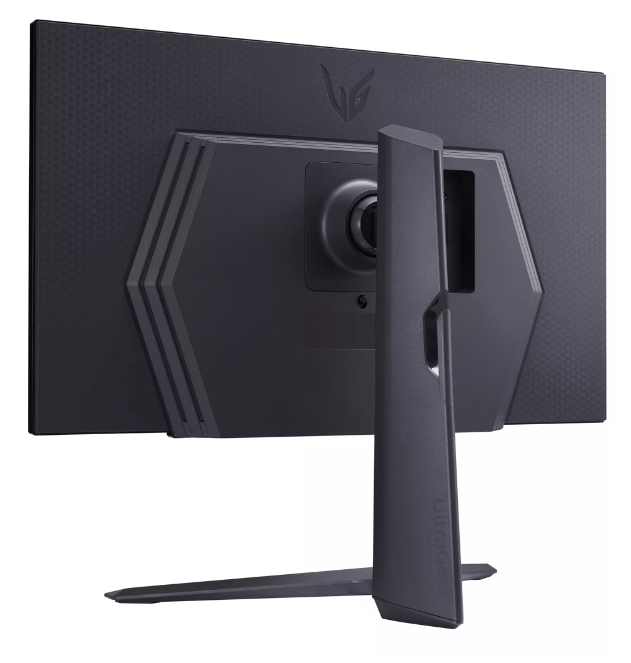 The downside is the stand does not support swivel adjustments, and it is a basic adjustment that a gaming monitor must offer. If you are not using swivel adjustments frequently, then it's great for you.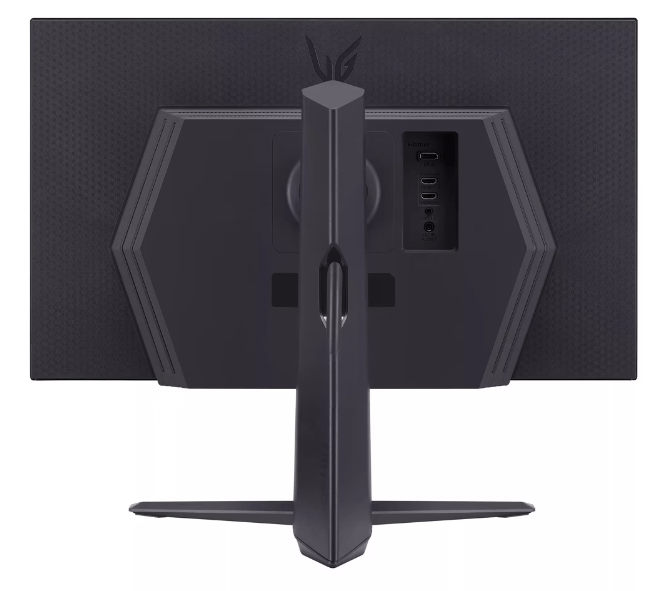 The weight of this monitor is 6.19 kg with the stand, and the dimensions are 613.5 x 569.8 x 291.2mm (UP)
613.5 x 459.8 x 291.2mm (DOWN) with the stand.
Image Quality
The LG 27GR75Q-B offers a 27-inch flat IPS panel with a resolution of 2560 x 1440 pixels, and the overall image quality is good as it supports HDR10 for better dynamic range and 99% sRGB coverage for amazing colors. The graphics are very smooth because of the high refresh rate and Freesync combination, and there are some downsides in this monitor like the HDR peak brightness is decent and viewing angles slightly need improvements for better viewing angles.
Performance
Talking about the performance of this monitor, the 165Hz refresh rate and FreeSync/G-sync combination did a great job. You can play heavy games on this monitor without any screen tearing, flickering, or blurry visuals. The graphics are super responsive, giving you a lag-free gaming experience. Below the 300$ price tag, there are a few options with FreeSync/G-Sync, and this is one of them.
Connectivity
The monitor comes with Displayport, HDMI, and audio output. There are no USB Ports.
Pros
165Hz refresh rate, HDR10, FreeSync/G-Sync, great color accuracy, adjustable stand.
Cons
No USB Ports, Decent Peak HDR Brightness, and no swivel adjustments. availability
Price Trends
The LG 27GR75Q-B is a newly launched monitor, so no Price history is available. You can check the availability at Amazon and LG Stores.
Comparison
These are some of the alternatives for the LG 27GR75Q-B –
The LG 32GN63T-B is better than the LG 27GR75Q-B because it has a bigger screen size within the same budget. It offers a 32-inch flat display with 165Hz refresh rate, HDR10, and FreeSync/G-Sync compatibility. The 32-inch display is larger than the 27 inches and better for gaming.
This is another great option from LG, It has 32 32-inch display with DisplayHDR 400 for amazing HDR gaming. It offers 165Hz refresh rate, FreeSync/G-Sync, 99% sRGB rate, and the same price tag. If you want a better HDR gameplay experience, this is perfect.
If you want a curved gaming monitor with a 165Hz refresh rate, the Asus VG27WQ1B might be a good option. It has 27 27-inch 1500R curved display with a 165Hz refresh rate, AMD FreeSync, and HDR10, and at a meager cost compared to other monitors. The downside of this monitor is there are no G-Sync supports, and the stand offers only swivel and tilt adjustments, so there is no height adjustability.
Conclusion
The LG 27GR75Q-B is the most balanced gaming monitor you can get, but there are some other good options in the market and better options than this. The price tag is impressive, with best-in-class features. I hope this post helps you to choose the right monitor for your needs. Bookmark this site to get the latest updates.