Are you willing to buy a gaming monitor? If yes, then you must give a reading to this review about Samsung UR55 (LU28R550UQNXZA) which can be a very good option for you. From resolution to refresh rate, everything is mentioned below. This monitor is the best for casual and daily gaming purposes. It is well known for its standard quality pictures and color vibrancy. Let's discuss its features in detail.
Key Features
Resolution = 3850 × 2160
Screen size = 28 inch
Refresh Rate = 60Hz
Response Time = 4ms
Length of Power Cable = 1.5m
Aspect Ratio = 16.9
Panel Type = IPS
Display Type = Flat
Dimension = 638.8 × 479.3 × 250.5 mm
Samsung UR55 is a 28inch beautiful-looking gaming monitor. its picture quality is very appealing and it is fit for casual gamers. Although it is not a good option for professional gamers, you can go for it if you want to enjoy watching series, or movies or want to play casual games daily. The response time of the monitor is 4ms and it supports the AMD free sync technology. Keep reading the review to know about the image quality and performance of Samsung UR55. If you don't want to spend much on a monitor then the Samsung UR55 is budget-friendly and you will feel worth paying for the monitor.
Overview
Samsung UR55 has a 28-inch display and high resolution with TN Panel technology. Other than gaming it can be used for several works The super refresh rate and contrast rate make the monitor compatible with casual gamers. Instead of being cost-effective, it provides an OSD joystick.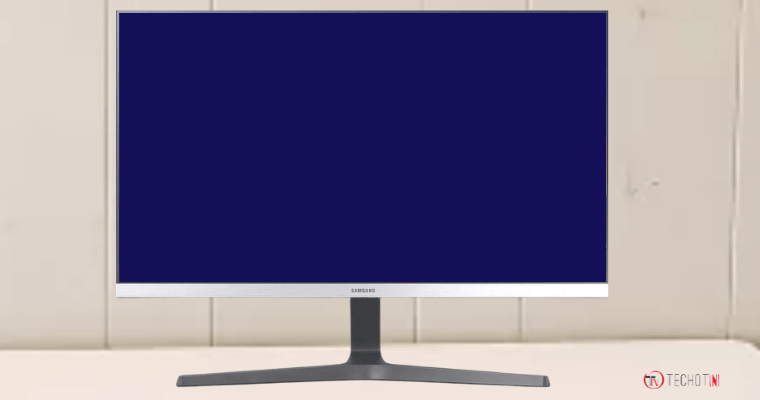 One of the excellent features of the monitor is that the monitor supports 4K resolution. It is suitable for multitasking, you can open several screens at a time due to its thin bezel. It feels like you are watching the series or movies in real and not on screen because of its fascinating color reproduction.
The 4K display resolution of the monitor gives a crisp and sharp image to the viewer. Samsung UR55 doesn't provide a speaker. The color will remain accurate because of the IPS display.
Build and Design
Most of the part of the monitor is made up of sturdy and thick plastic which makes the monitor strong and gives a decent look. It is matte black and has a thin bezel in it. You can set the dual monitors because of their thin bezel. The edge of the monitor has a backlight.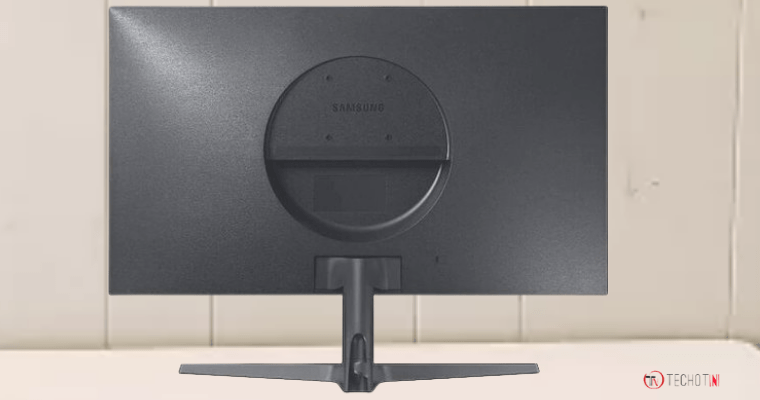 Its weight is 12.78 pounds so, it can be moved easily. It provides several other components such as DisplayPort 1.2 and two HDMI 2.0 slots. The monitor offers you a suitable tilt range for a more comfortable view. It has a silver stripe in the front section to accentuate the sleekness of the monitor. As because it does provide the tilt facility so, you won't feel any difficulty in adjusting the position.
Its display is larger than normal monitors and the dimensions of the monitor are flat which gives an excellent view. The chassis panel of the monitor is not fragile. overall the monitor has a very good build. It supports the HDR 10 and AMD FreeSync.
Image quality
Samsung UR55 is famous for its stunning image quality. it offers a 4k resolution which gives you a crystal clear image. There are several other monitors available on the market but if you are searching for fantastic image quality then Samsung UR55 is the best among all. Its AMD sync technology avoids the risk of screen tearing. The monitor has a wide viewing angle.
Its contrast rate gives a smooth and pleasing viewing experience in a dark room. It consumes almost 60 KWh of power in a year. Samsung is one of the trusted and old brands, it gives you a bundle of monitor models to choose from them but This model is the best for those who want to play normal games and enjoy watching movies .it can be used with PS5 for playing games. When choosing a decent monitor, we should always light on the pros and cons of it.
Performance
Samsung UR55 has mixed usages, it can be normally used for watching series because the image quality of the monitor is quite impressive. Its high response rate i.e; less than 5ms is suitable for gaming. It has a VESA mount cable and HDR performance. The color reproduction of the Samsung is royal and awful. It provides a 3.5 mm jack for headphones. The monitor doesn't have bezels on its three sides which is essential for multi-monitor configurations. It is a multi-monitor setup.
The static contrast of the monitor is 1000:1 and its viewing angle is approximately 78°. Samsung UR55 is a monitor of 4K display resolution which is super comfortable for your eyes. The UHD resolution of the monitor offers excellent quality pictures which are made up of 8 million pixels.
Connectivity
The monitor comes provides DisplayPort, HDMI, and audio ports.
Pros
Samsung ur55 is cost-effective
It is an ultra-high monitor
FreeSync Supports
4K
HDR 10
Cons
Low refresh rate
No Fully adjustable
No USB Type C Port.
Price Trends

Comparison
While reading about any monitor, it's very essential to compare those features with other brands and get detailed information. So, Let me know about the alternative of Samsung UR55 quickly.
The size of the Samsung U32J590 is 31.5 inches which is much larger than Samsung UR55. They have similar resolution and aspect ratios. The panel type of Samsung U32J590 is MVA. The major difference between these two is the range of brightness. because Samsung UR55 is best for displaying a comfortable image, its brightness range is more than the other series of Samsung. The response time of the Samsung U32J590 is great. hence both models belong to the Samsung brand and the image quality of both of these is superb. so, it totally depends on your preference whether you want a huge display with less brightness range or a small display with more brightness range. Both of them are not suitable for professional gamers, it can be a good purchase for casual gaming and daily use purposes.
Let's compare the Samsung model with the LG monitor. The screen size of LG is 27 inches and provides a wide range of features such as HDR 10, VISA display HDR 400, HW calibration, Dynamic action Sync, reader mode, flicker safe and color calibrated, etc. It is more expensive than Samsung because it offers very others features which Samsung fails to do so. It is a good monitor for graphic designers. You can also enjoy watching movies or gaming on this monitor. its quality and features are quite satisfying. The maximum brightness of LG is 400cd/m2. So, if you are searching for monitors with several features then you should not go for Samsung.
It is a Sports E gaming monitor with a 1ms response rate and it is suitable for fast and professional gamers. Gamers usually choose this brand for a super-fast response. It is a very good monitor for desktop users too. It gives a super clear and standard-quality image. The monitor is adjustable and TN panel type. The resolution of the monitor is 1920 × 1080 hence, Samsung UR55 cannot match the level of BenQ XL2536 because it is a simple monitor which is not at all suitable for professional players.
Asus VG248QG is a professional gaming monitor, unlike Samsung U28R55. The size of the Asus VG248QG is 24 inches and the resolution is 1920 × 1080. Its responsiveness is very compatible with fast gamers. so, if you are a pro player and want an appealing monitor then you should not buy the Samsung ur55. Asus VG248QB doesn't deliver that crisp picture and it has a low contrast ratio. So, in some aspects, the Samsung model is very effective and in others aspects, Asus VG248QG is the best.
Different monitors from different brands possess different features but the Samsung ur55 can be a very good choice if you don't want to spend much.
Final Thoughts on The Samsung UR55
It depends on the choice of users whether they want a monitor for professional gaming or daily entertainment purposes. Samsung UR55 has a very good resolution rate which is sufficient for casual usage. But if you want the monitor for higher tasks then you should choose from the above-mentioned alternative.
The image on the Samsung UR55 is free stuttering. The refresh rate of the panel is 60Hz which helps to give you rich and fascinating views during movies, series, or casual gaming. The monitor won't affect the comfort of your eyes because it has a wide viewing angle. Hence, if you are a professional gamer then must go for a monitor with a high response and refresh rate otherwise Samsung UR55 is ideal for daily use.