Sceptre C305B-200UN1 Review – If you are searching for a big curved monitor with a higher refresh rate, then the Sceptre C305B-200UN1 is a very good option and the best thing is that the price tag is $219, at this price it is one of the best in the market, so let's go deeper to know the details of the monitor and is this is really good or there are other options available? let's find out.
The Sceptre C305B-200UN1 offers a 30 inches 1800R ultrawide curved display with a max refresh rate of 200Hz, 180Hz from HDMI, and 200Hz from DP, also There is HDR and 99% sRGB coverage for nice colors, These specs are really nice at this budget price tag.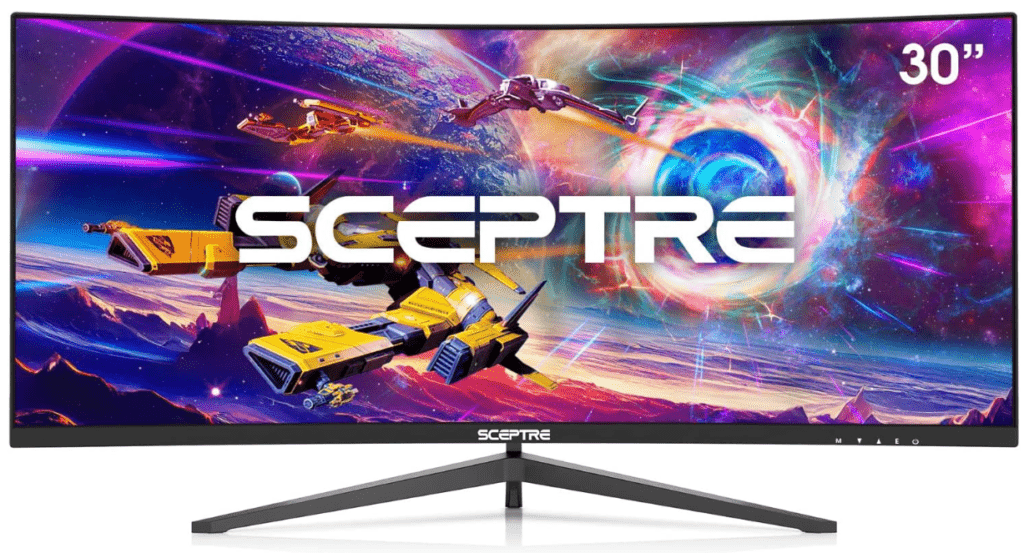 This is one of the cheapest 200Hz monitors with a 30-inch curved display in the market and it is a value-for-money product, so just like pros, there are some negative points in this monitor such as the stand is not fully adjustable and the brightness is not that great.
Build and Design
Talking about the build quality don't expect a strong build quality as it is a budget monitor with so many great spaces and the design is good the minimal bezels look very nice. The stand is small and fits easily on any desk size without keeping any extra space because many ultrawide monitor captures so much space on your desk due to it's design but this is really at space consumption.
The bad thing about this stand is it doesn't support height adjustability or pivot adjustments, the stand is tilt-only and the reason is the ultrawide design but there are many monitors available that come with height adjustable stands so this is one of the downsides of this monitor, usually ultrawide monitor don't have fully adjustable stan due to its design.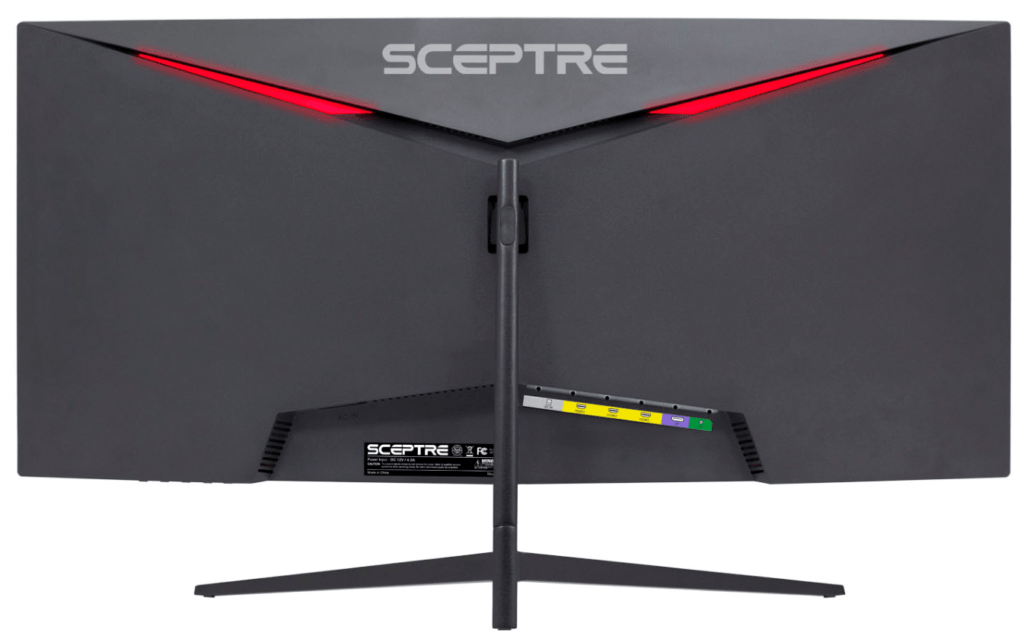 The weight of this monitor is 5.5 Kg with a stand and this is very lightweight if you compare it with other 30-inch ultrawide monitors, The dimensions are 27.82″ x 16.1″ x 7.28″ inches with the stand.
Image Quality
The Sceptre C305B-200UN1 offers an 30 inches 1800R curved VA panel with a resolution of 2560 x 1080 pixels, the monitor supports HDR so you can see the better dynamic range on HDR playbacks also the panel supports sRGB coverage of 99% for better color accuracy. The overall image is good but the brightness and contrast are not as impressive as other mid-range monitors this is a budget monitor so you can't expect amazing image quality but it's very good at this price tag and the overall specs are so good at this price.
Performance
Performance-wise the monitor is extremely good at 250$ price tag, This is really awesome to play games with its big 30-inch curved display and 200Hz refresh rate feels super smooth, It has FreeSync premium for more stable graphics and less frame rate dropping. You can play super heavy games in higher settings without any screen tearing, flickering, or blurry visuals. You can get a max refresh rate of 180Hz from HDMI and 200Hz from DP.
Connectivity
The monitor comes with HDMI, DisplayPort, and a 3.5mm jack. There are no USB ports.
Pros
Fast response rate with max 200Hz refresh rate, Nice design, FreeSync Premium, and very lightweight.
Cons
Low brightness, No USB Ports, No height adjustability.
Price Trends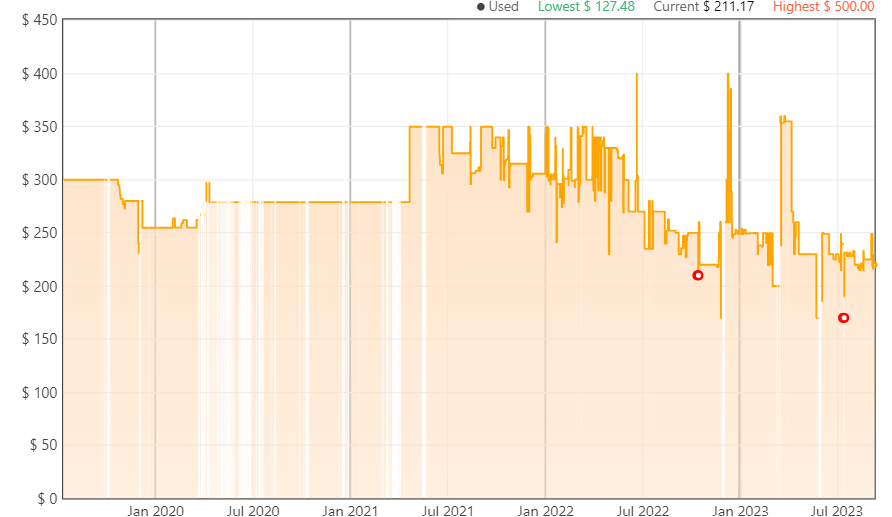 The Sceptre C305B-200UN1 is also available in Walmart and Newegg.com
Comparison
These are the main competitors of the Sceptre C305B-200UN1 monitor –
The AOC C32G2 offers a 32 inches 1500R curved display with 165Hz refresh rate and FreeSync, The stand is height adjustable, if you are looking for height adjustable monitor with the same price tag as the Sceptre model then the perfect one for you. It has some drawbacks like there is no HDR and a low 165Hz refresh rate compared to the 200Hz on the Sceptre model.
This is another great option from Viewsonic, It has 32 inches curved display with 165Hz refresh rate and FreeSync support at the same price but the downside is the stand only supports pivot adjustments, also no HDR, and lower refresh rate compared to the Sceptre model.
The Asus VG30VQL1A is better than the Sceptre model but it costs a little more, If you want some serious quality in image quality and performance with a fully adjustable stand then this is the best option for you. It has a 30-inch 1500R curved panel with a 200Hz refresh rate, HDR, and 127% sRGB coverage for amazing color reproduction. I will recommend this monitor if you have 300$ budget.
Conclusion
The Sceptre C305B-200UN1 is the best option in budget 30 inches curved display with a 200Hz refresh rate, but if you want slightly better specs with an overall better performance then I will suggest the Asus VG30VQL1A or if you have a low budget then you can choose the AOC C32G2. I hope this article helps you to get all details abo the Sceptre C305B-200UN1 and other options in the market.