How to clear cache in Microsoft Edge browser, If you are using Microsoft Edge for browsing and don't know how to clear the cache on this browser then read this post completely,
I will show you how you can clear the cache on your Microsoft Edge browser.
Microsoft Edge is a fastest and secure browser, if you are using Google Chrome browser and don't know how to clear the cache on Chrome browser then read my last post.
In this post, I will share how you can clear your cache on Microsoft Edge.
This browser is amazing here you will get many features to control your privacy and enjoy the secured browsing environment with this browser,
If you are using a Windows PC then Edge is the by default main browser and if you like to change the default browser then you can do it
from the settings of the browser and I already wrote a post about how you can change your default browser.
Chrome is always no. 1 web browser according to me, I personally like the Chrome browser, but I don't say that Microsoft Edge is bad this is also a secured browser,
there are many features you will get on the Microsoft Edge that you don't get on Chrome browser and you don't get many features in Microsoft Edge as compare to the Chrome browser.
It totally depends on you, what browser you are using for surfing the web, rather then all browser has almost the same features and the main point is the Search Engine,
In the Windows PC by default Bing is the main Search Engine through Microsoft Edge and you can change your default search engine on every browser that you are using right now.
Let's talk about the cache,
What Is The Work Of Browser's Cache
When you are visiting a website and go back from the site, the images, JavaScript stored in your browser, so when you visit that particular site again then the browser loaded the site fast compare to the visiting first time on that website.
To give you the best browsing experience, the cache memory store the data from the website's that you visited recently and when you visited next time on that website many information is stored in the form of a cache.
Many times you filled a form on a website or search on that website to find your queries, saved passwords, username, so this information is saved in the form of cache on your browser and when you visit that particular website again then,
you don't need to re-enter your username, password, or other things so this how cache helps you while browsing the internet.
Why Do We Need To Clear the Cache?
When you can see an error while opening a website or website is not updated and you can only see the cached version of the website then
you need to fix these issues by clearing the cache on your browser, For fixing these problems simply clear your browser's cache and your problem will be solved.
Clear Cache On Microsoft Edge
To clear cache in your Microsoft Edge browser follow the steps below –
1. Go To Settings
Firstly open your Microsoft Edge browser then yo can see three dots in the right sidebar, click on this option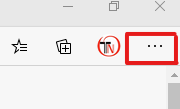 2. Go To Privacy Settings
When you click on the three dots you will redirected to the another window, in this page you can see your all settings of your browser and below you can see an option of Privacy settings, just click on that option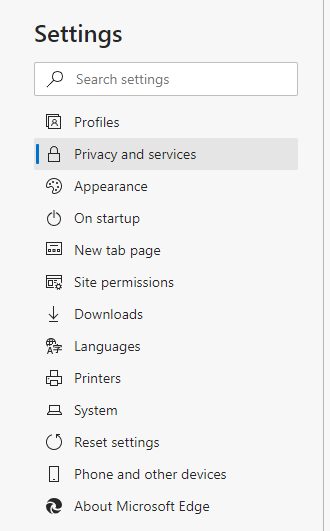 3. Clear The Cache Of Your Browser
After clicking on the privacy option then scroll down and now go to "Choose What To Clear" option and select the cache and just click clear cache option below.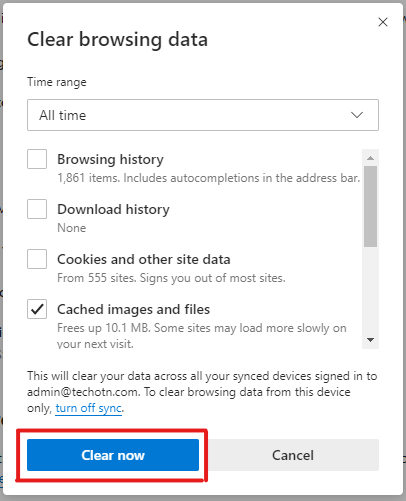 Conclusion
If you don't know how to clear cache on your Microsoft Edge browser then this post will help you to clear the cache of your browser. If you found this post useful then don't forget to share with your friends and subscribe to our newsletter to get latest tips and tricks related post on your mail inbox.