Want to remove the Chat/Meet option in Gmail on your Windows 10 PC? then this post will help you to completely remove the chat and Google Meet options on your Gmail sidebar.
Google Meet is booming now due to work from home lifestyle, This reason Google added Meet on Gmail, so people can easily start a meeting or chat instantly through Gmail and this is a great feature on Gmail.
You can start a meeting directly from your Gmail dashboard, so this is really a cool feature, You don't need to go Google Meet website to start a meeting, and also you can chat over here.
But if you want to remove or hide this option from your Gmail then read this post completely, I will share the step by step guide to remove the Meet option from your Gmail.
How To Remove/Disable Google Meet Option In Gmail
To remove this option firstly you need to login to your Gmail account, so open any browser that you are using to surfing web, then type Gmail on the search bar or you can directly go to the website of Gmail by typing the URL of Gmail- https://mail.google.com/
When you are on the Gmail dashboard, now your main work is started,
1. Open Settings
To open settings of your Gmail account, you can see a gear icon on your right sidebar, just click on that and you can see an option " See All Settings" let's click on this to open your all settings of your Gmail account.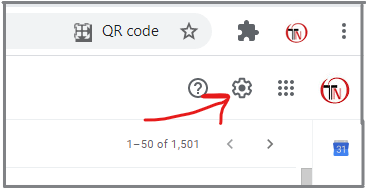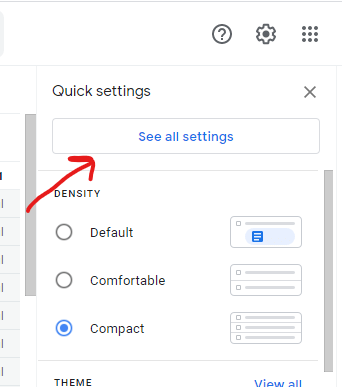 2. Go To "Chat And Meet" Option
When you click on the see all the settings then you can see all the settings for your account, here you can clearly see an option called "Chat and Meet" click on this option, and then finally you are on your Google meet option settings.

3. Finally, Turn Off "Chat And Meet" Option
After clicking on the option, a new window open there, here you can see the option of chat and Google Meet hide and show settings, you need to just select the hide option and click on save changes and then you are all set.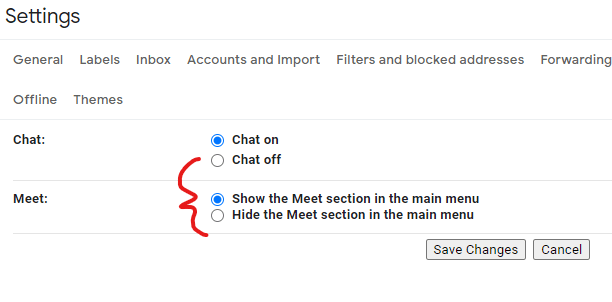 Conclusion
In this post I shared the step by step guide to removing the Chat and Google Meet option from your Gmail account on Windows PC, I hope this post will help you to answer your question, and if you have still any queries then you can mention on the comment section. If you like this post then subscribe to our mail subscription to get the latest tips and tricks related articles on your mail.