The LG 27GQ50F-B offers 27 inches flat VA display with a 165Hz refresh rate and AMD FreeSync for smother visuals, If you are looking for a budget 165Hz refresh rate monitor this is the best option, performance wise and image quality the monitor did a great job but the downside is the stand is not fully adjustable so you can't adjust the height of the monitor to your favorite position.
The monitor only offers tilt adjustability and that isn't enough for a comfortable viewing position, Highet/Swivel/pivot is crucial for a gaming monitor, there are many good monitors in the market with fully adjustable stans with excellent image quality and superb performance,
check our comparison table to get all information on the market and which is suitable for your requirement, the price tag is good but not very impressive, so before choosing this monitor please check its competitors to get a better overview.
Read: LG 27UL850-W Review – 4K, USB Type C Port, FreeSync
LG 27GQ50F-B Overview
The monitor is perfect for those who are looking for a 165Hz refresh rate with AMD FreeSync and ready to compromise the adjustability, no doubt the monitor is good at gaming and the image quality is not bad but the price tag is a little high compared to many others monitor that offers great image quality with adjustability and performance.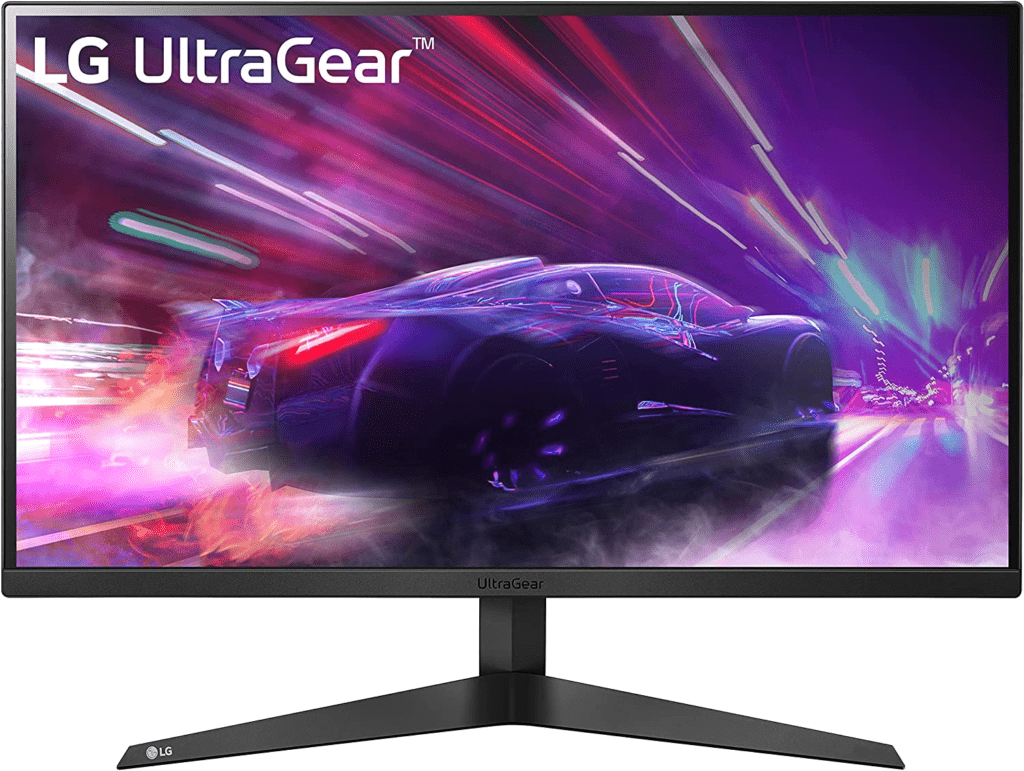 Talking about the build quality then the monitor looks good with the last build and the bezels are also thin the stand fits perfectly to any desk due to its compact design.
Build and Design
The body of the LG 27GQ50F-B is made from decent plastic, the design is very similar to many LG monitors. The V shape stand of the monitor looks good and fits on any desk seizes without consuming too much space, the downside is there are no height or swivel/pivot adjustments so the monitor only allows you to tilt the display to a limited angle.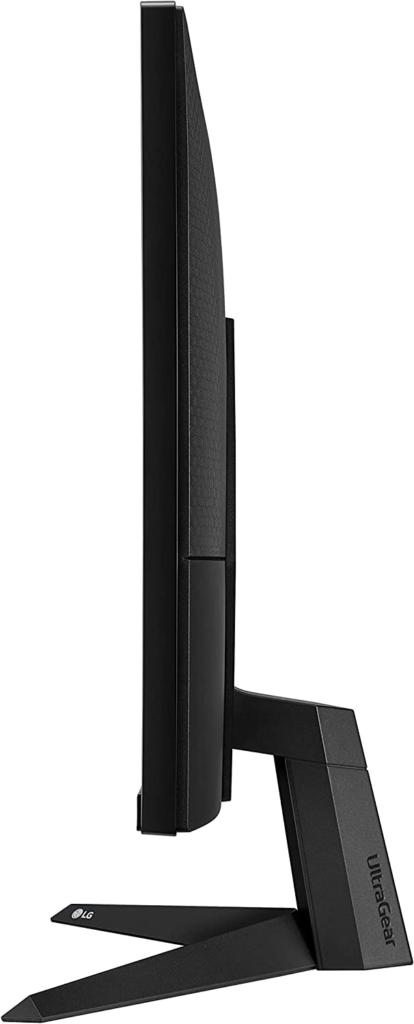 There are many monitors available in the market that offers fully adjustable stand and all good specs with a very good price tag, so before choosing this monitor check our comparison table to see which monitors are the overall best.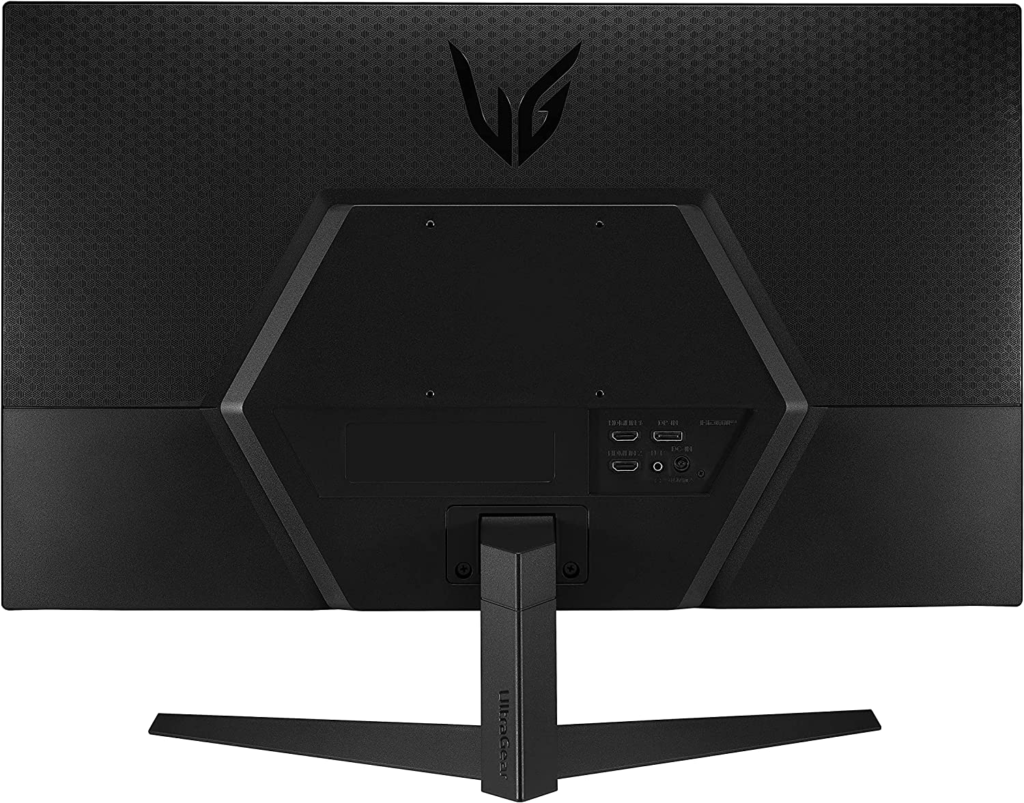 The weight of this monitor is around 3.85Kg with a stand and the dimensions are 24.2″ x 17.9″ x 7.9″ inches, the monitor is very lightweight and compact so you can easily carry it to any location on your setup without worrying about the weight.
Read: Asus VG32VQ1B Review – 165Hz, HDR10
Image Quality
The LG 27GQ50F-B comes with a 27 inches display with a resolution of 1920 x 1080 pixels, the contrast and brightness are not optimized for some environments, but that's not noticeable at normal playback you can see the difference in the dark background. The visuals are table and smooth due to AMD FreeSync and higher refresh rate, not impressive in color accuracy so not for content creation and graphic design work. The overall image quality is good and perfect for gaming but not for work.
Read: Asus ProArt Display PA278QV Review
Performance
Performance wise there are no issues, the 165Hz refresh rate, and AMD FreeSync are working together perfectly fine and very smooth, so you can play stable and smoother gameplay without encountering any issues such as screen tearing, flickering, and blurry visuals. The image quality is not impressive due to there being no HDR and no better color outputs.
Read: AOC C27G2Z Review – 240Hz, 1500R, Adjustable Stand
Connectivity
The monitor coes with HDMI, DisplayPort, and audio output, there are no USB ports.
Pros
165Hz refresh rate, AMD FreeSync Premium, Compact, and lightweight.
Cons
No fully adjustable stand, brightness/contrast is not optimized, and No USB Ports.
Price Trends
Comparison
These are the top 3 competitors of the LG 27GQ50F-B –
If you are looking for the cheapest 165Hz monitor then the Acer PG241Y is perfect for you. This is one of the most cheapest monitors in the market with a 165Hz refresh rate and AMD Freesync Premium, If you don't have a high budget and want a higher refresh rate monitor then you can choose this monitor. The downside of this montor is the stand is not fully adjustable and the image quality is not very impressive but good for gaming overall.
The Sceptre E255B-FWD168 comes with a little high price tag but it has a 106% sRGB rate, a fully adjustable stand, and overall better performance. The monitor offers a 25 inches display with AMD FreeSync premium and a fully adjustable stand, the image quality is very good with nice color accuracy. The monitor provides very balanced specs with a reasonable price tag.
The ASUS VG248QG comes with a 24 inches display, 165Hz refresh rate, G-Sync, fully adjustable stand, and super fast response rate. If you want a fast response rate and amazing performance then this is the best option for you. The downside is there are no HDR and better color accuracy but from a gaming point of view, the monitor performs really well.
Conclusion
The LG 27GQ50F-B is a very good monitor but it has many downsides just as the stand is not adjustable and image quality etc, there are some great monitors in the market within your budget, so for a better performance and image quality go for the Sceptre model, and t if you don't have high budget then the Acer PG241Y  is perfect for you. I hope this post helps you to choose the right monitor for your needs.