MSI G273CQ Review – Most gaming monitors mainly focus on performance and response time but not image quality. The MSI G273CQ offers fantastic image quality with vibrant colors and better response time with super fast visuals due to its 170Hz peak refresh rate and AMD FreeSync Premium. The build quality of this monitor is solid and the 1500R curved panel looks stunning.
If you are searching for a curved gaming monitor with massive performance and perfect image quality then the MSI G273CQ is the great option, It has 27 inches 1500R curved display so you can get maximum viewing angle to play games and curved monitors are most comfortable for gamers as it helps to forces on the game and seeing every part of the graphics.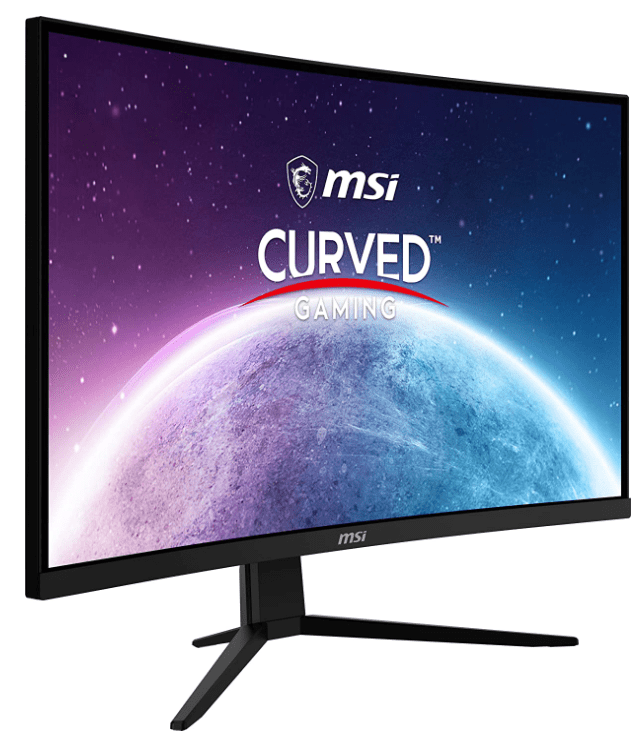 It is the most balanced curved monitor with a $249 price tag so it's perfect but one thing I don't like about this is the stand is not fully adjustable, it doesn't have height, swivel, or pivot adjustments. I know pivot for a curved monitor is not possible sometimes, but swivel and height adjustments need to be there because it can be a good all-rounder gaming monitor with budget pricing.
Read: MSI Optix G271 Monitor Review
MSI G273CQ Review
The MSI G273CQ offers a nice 27 inches 1500R curved IPS panel, the curved body looks very nice and the colors are amazing as for the gaming monitor image quality is missing in most of the monitors but it has a very good image playback quality with vibrant and sharp visuals. The monitor comes with an HDR-ready feature to give more dynamic range and vibrant graphics.
As for the gaming monitor, the HDR is good but it's not that good to play HDR gameplay with maximum settings because the outputs are okay due to its low HDR peak brightness, for normal playback HDR is good but overall HDR is not impressive in this monitor. If you want an HDR gaming monitor then you can check other options.
Let's check the MSI G273CQ specs and performance in detail so you can easily understand if this monitor is good for your needs or not.
Build and Design
The body of this monitor is made from strong plastic that feels sturdy and sleek, design-wise the monitor has minimal bezels that look nice and the 1500R curved body also looks great as it has a slim body and good build quality overall. The overall design is very similar to many other MSI monitors so there is no new design the stand is pretty comprehensive and captures space below your desk.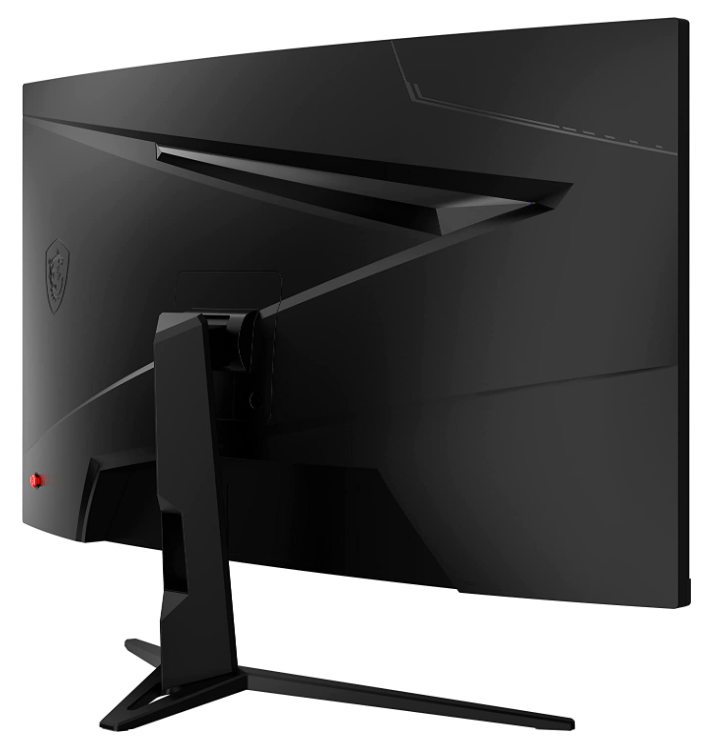 The bad thing about this monitor is not have height, swivel, or pivot adjustments, at least height adjustments need to be a perfect gaming monitor as it gives you the flexibility to adjust the height of the stand so you can see a better head-to-screen orientation that leads to comfortable gameplay sessions. It only supports tilt adjustments.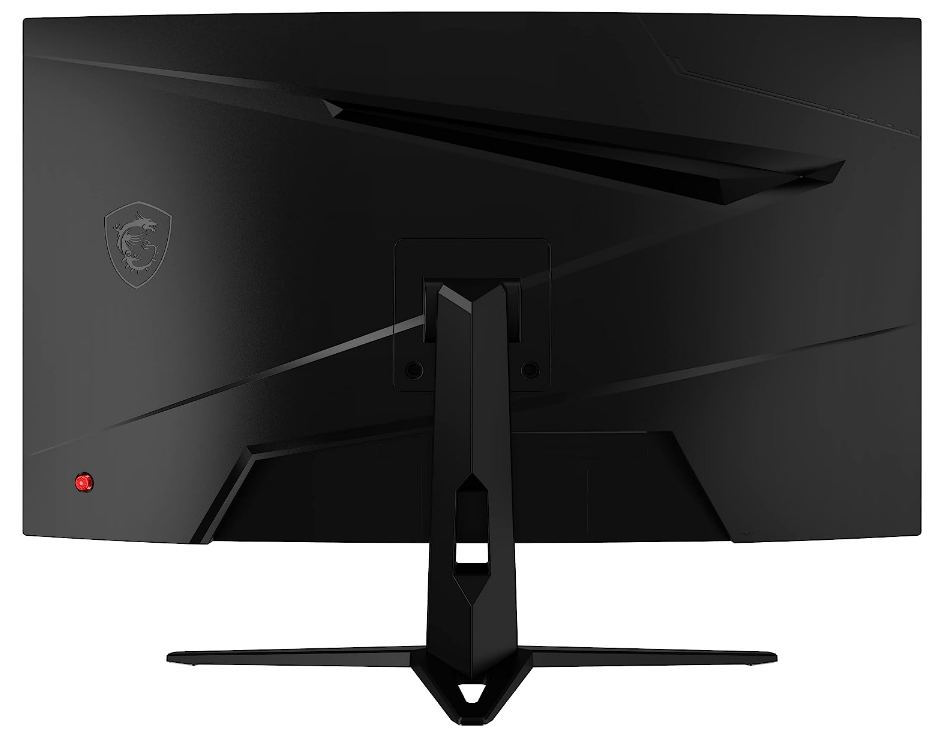 The weight of this monitor is 4.55 kg with the stand and the dimensions are 611.5 x 215.6 x 458.4 mm with the stand.
Image Quality
The MSI G273CQ offers a 27 inches 1500R curved IPS panel with a resolution of 2560×1440 Pixels, the panel supports 115% sRGB coverage better color accuracy, and vibrant color outputs that are nice and the overall image quality is good except for the HDR playbacks. HDR of this monitor is not impressive because of the poor HDR peak brightness that doesn't produce stunning true HDR visuals, but I think it's justified because the budget is low and you can't expect too much as a 400 USD price tag monitor so it's okay.
Performance
The monitor comes with a 170Hz peak refresh rate and AMD FreeSync Premium for smooth and stable graphics that enhance the overall gameplay experience with more controlled and faster gaming sessions without any screen tearing, flickering, or blurry visual issues. Performance-wise the monitor is impressive and justifies the price tag, but the HDR gaming is not that good.
Connectivity
The MSI G273CQ supports Displayport, HDMI, and audio outputs, there are no disappointing USB ports.
Pros
1500R curved IPS panel, 170Hz refresh rate, FresSync, 115% sRGB rate.
Cons
No Fully adjustable stand, low HDR brightness, and No USB Ports.
Price Trends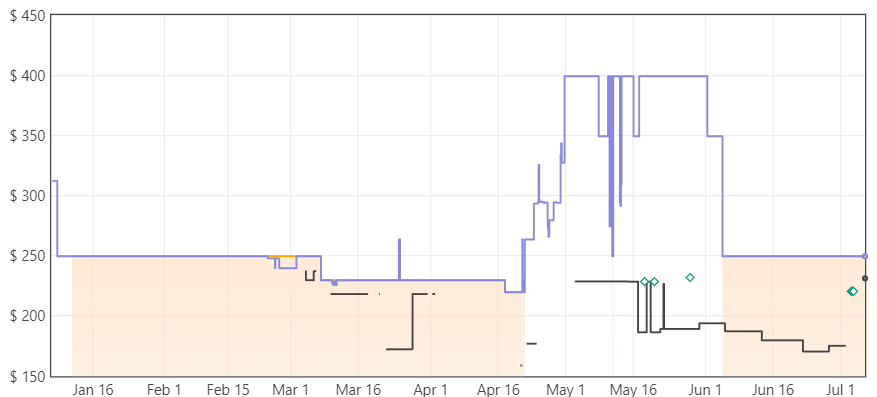 CHECK THE PRICE ON THE B&H STORE
Comparison
Thede are the main competitors of the MSI G273CQ –
The Sceptre E325B-QPN168 is a great choice, It has a 23-inch flat 144Hz refresh rate, FreeSync, DisplayHDR 400, a height-adjustable stand, and 120% sRGB coverage for more accurate colors. All is good in this monitor but the screen is not curved and supports only 144Hz otherwise this is a great option.
This is another option from Sceptre, the specs are almost the same just it has a better 165Hz refresh rate. It has 27 inches flat display with FreeSync Premium, VESA-certified DisplayHDR 400 for deeper blacks, 100% sRGB rate, and an adjustable stand so you can change the highest of the monitor and also you can change the angle by tilt and swivel adjustments.
If you have a tight budget but want better performance and great image quality then the Viotek GNV30CBXA is perfect for you. It has a 30-inch 1800R curved ultrawide display with a 200Hz refresh rate, AMD FreeSync, G-Sync both technology supported, and a 112% sRGB rate for better color reproduction. The best thing about this monitor is the stand is fully adjustable so you can adjust the height of the display also you can use tilt, pivot, and swivel to get a perfect angle.
Conclusion
The MSI G273CQ is one of the most balanced curved 170Hz and 115% sRGB coverage monitors with strong build quality to smooth gameplay, everything looks controlled. If you want some other options then you can check its competitors but this monitor has no serious competitor as it offers excellent specs that other companies don't offer. I hope this article gives you all the answers that you are looking for, let's bookmark this site to get instant notification.